July 26, 2019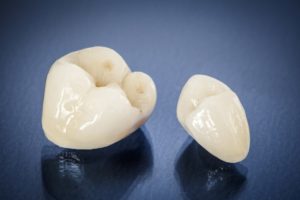 If you have severely damaged teeth or a couple at risk of breaking, your dentist may recommend dental crowns in Daytona Beach. The restorations are quite common because they are durable and effective for treating several issues, like large areas of decay or fractures. In most cases, your tooth is reshaped to allow the crown to fit over its entire visible surface, but there are some exceptions depending on your specific needs.
(more…)
Comments Off

on Do Dental Crowns in Daytona Beach Complete Cover Teeth?
July 2, 2018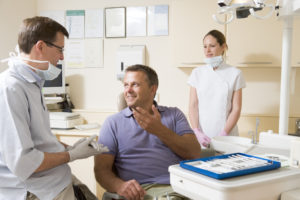 If you're in need of tooth replacement, your dentist may recommend an implant supported restoration. These tooth replacement methods are effective in restoring the entire tooth from the roots up. Most dental implant posts are crafted from high quality titanium that fuses with the supportive bone and gum tissue, mimicking the lost tooth roots. Unfortunately, these darkly colored metals can be noticeable below the gum line. For many patients, a gum tissue graft improves the chances for successful implantation, and soft tissue grafts can also be used to improve the appearance of your restored smile. In this post, we'll review some of the ways that gum tissue grafting can improve the appearance of your smile as part of a dental implant tooth replacement plan.
(more…)
Comments Off

on The Cosmetic Benefits of Soft Tissue Grafting Before Implant Restoration
March 4, 2017
Where is the best dentist near me?Your family's home oral hygiene habits are important to protecting the health and beauty of their teeth. However, it is only half of the care your family needs. Your family's dental health relies on regular care from a dentist. Where is a dentist near me for my entire family? Good Question. Indigo Dental offers the dental services your family needs through all stages of life, including specialty care with cosmetic and implant dentistry.
Comments Off

on HOW TO CHOOSE THE BEST DENTIST NEAR ME