Direct Bonding - Daytona Beach, FL
Improve Your Smile with Cosmetic Bonding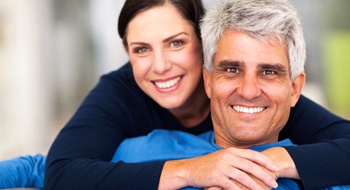 Few people are born with a naturally attractive smile. Besides genetics, poor oral hygiene habits and trauma can also leave a lasting mark on the appearance of your teeth. You don't need to feel embarrassed by the imperfections. Dr. Lloyd can help you achieve the smile of your dreams using a minimally invasive but effective solution. Direct bonding in Daytona Beach, FL is a patient-preferred treatment to enjoy drastic results when used to improve minor aesthetic concerns. In as little as one appointment, you'll love the confident smile you see in the mirror.
What is Direct Bonding?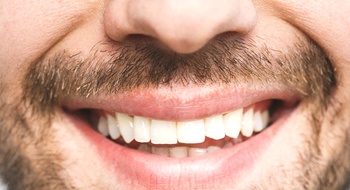 Direct bonding is a cosmetic procedure that uses a composite resin material to treat minor imperfections with the teeth, like chips or discoloration. It's preferred to other elective treatments because it is minimally invasive and doesn't require a lengthy process. Instead, the entire transformation can be completed in as little as 1 appointment after your initial consultation. You'll enjoy lasting results without needing to permanently alter a tooth or undergo a complex procedure.
How Does Direct Bonding Work?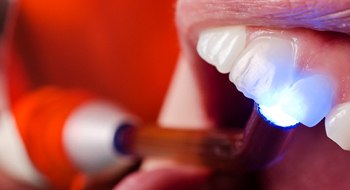 Direct bonding goes by many names, but no matter what you call it, your results will be flawless. Dr. Lloyd uses a composite resin material that's customized to match the color of your enamel to blend in with your natural tooth structure to improve its overall color, size, and shape.
After your initial consultation, you're scheduled for your appointment. You can expect it to take 30 to 60 minutes depending on the number of teeth you're treating. If you're improving several, you may need more than one visit.
Dr. Lloyd will begin by cleaning your teeth and applying a weak acid to the surface of the tooth being treated. This opens the pores in your enamel and dentin to ensure a strong bond. The acid is rinsed from your tooth before applying the resin, which has been previously customized to match your enamel. After it's molded into the ideal shape, Dr. Lloyd uses a special dental light to quickly harden the material. Your tooth is smoothed and polished, so you can walk out of the office with a radiant smile.
What are the Benefits of Direct Bonding?
Direct bonding offers a variety of advantages over other cosmetic treatments, including:
Quick results in as little as 1 appointment.
Natural-looking to smile confidently.
Versatile to correct several issues.
Minimally invasive and doesn't permanently alter the tooth.
Affordable and convenient.
Results can last a decade or longer.
Am I a Candidate for Direct Bonding?
If you're not in love with your smile, you might be a candidate for direct bonding. It can be used to correct several imperfections, including:
Tooth discoloration or stains
Chips or cracks
Minor gaps between teeth
Shorter than average teeth
Exposed tooth roots
Tooth decay
Schedule Your Consultation
If you're ready to invest in a confident, beautiful smile, you might be a candidate for direct bonding. Contact our office today to schedule your consultation for cosmetic dentistry.