Porcelain Veneers in Daytona Beach
How Do Veneers Improve My Smile?
Did you know that on average the sun shines 229 days out of the year in Daytona Beach? Now that's something to smile about! However, if some of your teeth are in bad shape, then you may be reluctant to share that smile with all the other lucky people living in Daytona Beach. Dr. Lloyd and his team at Indigo Dental of Daytona Beach can take care of that with porcelain veneers. In just two conveniently scheduled appointments, we can give you a smile that is as magnificent as a sunny day in Florida!
What are Porcelain Veneers?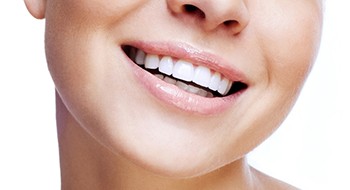 Porcelain veneers have been a staple of cosmetic dentistry for several decades. In simple terms, they are exquisitely custom-crafted layers of dental porcelain that Dr. Lloyd adhesively bonds to the front of teeth that show when you smile. Veneers are individually designed and handcrafted because each one is tailored to fit a specific tooth. This way, you'll never need to worry about having a smile that looks like it's made of identical blocks of porcelain. Your "new" teeth look natural and so does your smile!
What do Porcelain Veneers Conceal?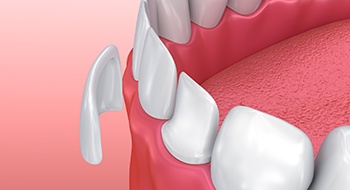 Porcelain veneers can cover up many different types of smile imperfections. In fact, veneers have a nickname—instant orthodontics. Not that they have anything to do with braces, but they can be used to make a slightly crooked tooth look straight. Other imperfections that porcelain veneers conceal include:
Chipped, cracked and broken teeth
Teeth that are misshaped
Teeth that are too small
Teeth with wide gaps between them
How Do I Get My Porcelain Veneers?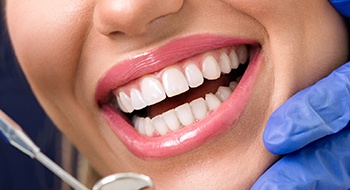 The process begins with a consultation. You and Dr. Lloyd will meet to discuss what needs correcting. Your input is vital to a successful outcome. After all, we want your smile to make you completely happy. To help achieve this, you're welcome to bring photographs of people who have smiles that you admire. Although Dr. Lloyd will create veneers that fit you, the characteristics of a smile you love can often be incorporated in the design.
After making sure your teeth and gums are healthy, we'll take x-rays, photographs and impressions of your teeth that Dr. Lloyd will use to make sure your veneers are the right size and shape for your mouth. Then, a thin layer of enamel is removed from each tooth that will have a porcelain veneer. This is a permanent alteration to your teeth. While our lab creates your new smile, we'll give you temporary acrylic veneers to protect your teeth.
When your permanent veneers are ready, you'll return to Indigo Dental of Daytona Beach to have them bonded to your teeth. With proper oral hygiene, regular dental checkups and little extra care—avoid biting hard foods and other objects with your veneers—you can look forward to your porcelain veneers giving you years and years of sunny smiles!
Understanding the Cost of Veneers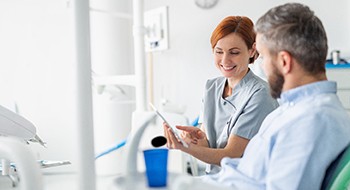 If you're considering veneers in Daytona Beach, it's natural to wonder about the cost. After all, how can you decide if it's the right treatment for you without knowing the price? While there isn't a flat fee you can expect to pay, there are certain things you should consider when determining which cosmetic dentistry service is right for you. Keep reading to learn what they are!
Weighing the Cost of Popular Cosmetic Dental Treatments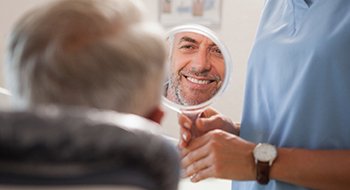 Want to address minor gaps? Struggling with stubborn stains? Unhappy with unsightly chips? Thanks to advancements in cosmetic dentistry, there are numerous treatment options to pick from. Here are a few of the most popular:
Teeth Whitening – Unhappy with dull, discolored teeth? Fortunately, professional teeth whitening can effectively remove pigmented stains, restoring your bright, white smile. However, it is important to consider the limitations of this service as well. For example, permanent discoloration and changes to the shape and position of your teeth will require a different treatment, like veneers.
Braces – Misaligned teeth aren't just bad news for the look of your smile, they also are bad news for the overall health and function of it. While braces can certainly guide your teeth into a perfectly formed arch, they can't change the color or shape of them. As a result, you will need to factor in the cost of additional treatments, like teeth whitening, when considering the price of making your dream smile a reality.
Direct Bonding – When it comes to addressing imperfections in the shade and shape of your teeth, direct bonding is one of the most cost-effective options. Plus, in some cases, it can address minor misalignment issues as well! While the upfront price is certainly lower, it's important to remember that the results typically only last for a few years at a time, requiring touchups.
Veneers – Want a bright, flawless smile? While veneers certainly aren't the cheapest option, they are one of the best due to their versatility, longevity, and quick turnaround time. In short, while the upfront cost of veneers in Daytona Beach may be higher, the overall benefits make this smile-transforming treatment well worth it.
How to Make Veneers Affordable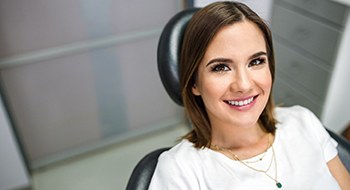 Now that you know more about the factors to consider when weighing the cost of veneers, it's time to discuss your payment options. After all, dental insurance isn't the only way to make your dental care more affordable! While most providers don't cover veneers, our team at Indigo Dental is proud to have an in-house plan, financing options, and periodic special offers. Don't worry – our team is here to guide you through determining which one is best for you. In fact, at the end of your consultation with our cosmetic dentist in Daytona Beach, one of our knowledgeable staff members will review the benefits of each with you and answer any questions you have. That way, understanding the cost is straightforward and easy.
Schedule an Appointment Today!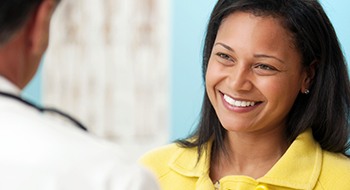 Are you ready to begin on your smile transformation? Dr. Lloyd and the team at Indigo Dental of Daytona Beach want to help. Contact our office and schedule an appointment to discuss porcelain veneers with your cosmetic dentist in Daytona Beach today!