Healthy Smiles with Periodontal Therapy
Revitalize Your Gum Health
Periodontal disease (more commonly known as gum disease) is a serious and worldwide health condition, but regular appointments with the helpful team at Indigo Dental of Daytona Beach can keep this harmful infection at bay for good! Dr. Lloyd offers several periodontal therapy options that can keep your gum tissue healthy and strong throughout the years – all you need to do is contact us here in Daytona Beach, FL.
What Happens in a Scaling and Root Planing Appointment?
Scaling and root planing is an in-depth cleaning that's designed to target gum disease-causing bacteria in a thorough, effective fashion. During this procedure, our team will carefully remove deposits of plaque and tartar from above and underneath the gum line in order to reduce inflammation (the scaling portion). Then, we will move onto carefully smoothing the rough spots on your tooth roots, which are known for attracting plaque (the root planing portion).
Scaling and root planing is typically completed over three to four appointments here in Daytona Beach. The length of your personal treatment will depend on the severity of your infection. Local anesthesia and sedation dentistry are available to help make this reinvigorating process more comfortable for you as needed.
What is ARESTIN Antibiotic Therapy?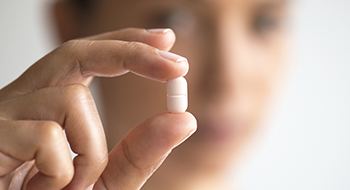 In addition to scaling and root planing, our team may recommend the use of ARESTIN, which is a valuable antibiotic that can be applied directly to the treated gum pockets. This powder contains microspheres, which are small particles that are designed the release the medication itself gradually over a period of time. As a result, any dangerous bacteria that were missed during the initial procedure will be removed. Better yet, ARESTIN stays active for us to 21 days following its application!
Do I Need Periodontal Surgery?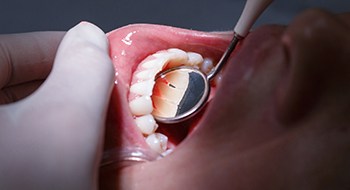 Periodontal surgery typically becomes necessary when a patient's gums have receded so far because of the infection that their tooth roots are exposed, and previous therapy options like scaling and root planing have proven unsuccessful. Our goal during this in-depth process will be to remove diseased parts of tissue and stimulate new, healthy growth. Tissue from another part of the mouth may also need to be transferred and grafted into bare areas for the sake of your oral health.