Emergency Dentist Serving Daytona Beach
Help! I Need a Dental Emergency Plan
When you or a loved one experiences a serious dental emergency, knowing you already have a trusted dental team in your corner can make all the difference. At Indigo Dental, we'd love to be that team! Don't hesitate to contact our Daytona Beach, FL office right away if you're experiencing an emergency situation. Our emergency dentist, Dr. Lloyd, makes time for these kinds of cases as soon as possible, and our caring staff can also assist you over the phone with first-aid tips.
What Counts as a Dental Emergency?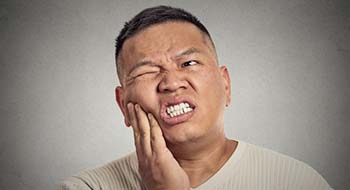 Here are the most common cases we consider to be urgent in nature:
Cracked/fractured
Partially dislodged teeth
Fully dislodged (knocked-out) teeth
Painful toothaches
Object stuck between teeth
Damaged and/or lost dental restoration (crown, filling, etc)
Jaw injury
Gum tissue injury
Lip injury
Oral bleeding
How can I prevent dental emergencies?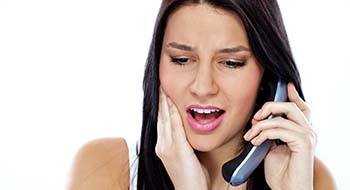 While it's impossible to fully guard against the possibility of a dental emergency, there are steps that patients can take to decrease their overall odds. They include the following:
Make sure to wear a mouthguard (preferably a custom-made one from our practice) if you suffer from bruxism (teeth grinding) or if you regularly participate in athletic events where physical contact is a possibility.
Be careful when eating foods that are overly tough or sticky. Also, don't chew on the ice in your drink.
Use scissors to open packaging and not your teeth.
Attend regular checkups and cleanings with our team at Indigo Dental! We're good at catching problems at their earliest stages, saving you from potential dental emergencies down the road.