Daytona Beach ClearCorrect
If you want to straighten your smile, you no longer have to worry about the hassles of bracket and wire braces. At Indigo Dental of Daytona Beach, we offer patients smile alignment using the ClearCorrect alignment tray orthodontic system. This treatment plan may not be right for every patient, but advances in the ClearCorrect process have made it a good option for more patients than ever before. To find out more about ClearCorrect, call to schedule a consultation appointment in our state-of-the-art Daytona Beach dental office.
What are My Smile Alignment Options?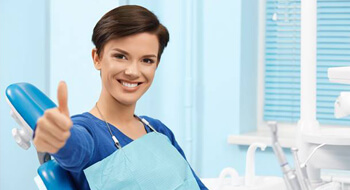 Many patients who visit our Daytona Beach dental office want to learn more about their orthodontic options. While we do not have an orthodontic specialist on our team, we have completed advanced training that allows us to offer orthodontic treatment using the ClearCorrect system.
What is ClearCorrect?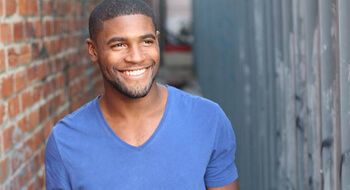 ClearCorrect is an alignment tray orthodontic system. Traditional braces move teeth into their ideal positions by using wires to place pressure on brackets attached to the surfaces of teeth. Over time, this pressure shifts the smile into position one tooth at a time. Alignment tray orthodontics use a series of aligners to perform the same function.
How Does ClearCorrect Treatment Work?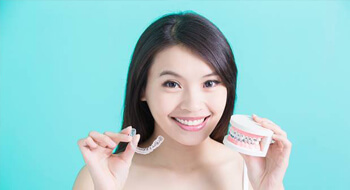 Every patient's ClearCorrect treatment plan is customized to address specific orthodontic needs. A series of alignment trays will be crafted to move teeth gradually over the course of treatment. Each set of aligners represents your smile a step closer to the desired end result. You'll wear the trays for about two weeks at a time. Then, exchange your current aligners for the next set in the series.
How Long Does ClearCorrect Treatment Take?
Most patients complete their ClearCorrect treatment plan in eight to eighteen months compared with 18 to 36 months required to complete traditional bracket and wire orthodontic treatment. In addition to saving overall treatment time, ClearCorrect saves patients time throughout the course of the orthodontic process. Traditional brackets and wires need to be adjusted every few weeks, but you'll only need to visit us every six to eight weeks for short checkup appointments during ClearCorrect treatment.
Do I Need to Wear a Retainer?
You will still need to wear a retainer after ClearCorrect treatment. This retainer will hold your teeth in their new positions as the roots fuse with the gums and bone tissue to ensure they don't shift back out of alignment. In the past, we had to use bulky, metal and plastic retainers. Today, we can usually provide clear plastic retainers that look and feel just like the ClearCorrect aligners you're used to wearing.