Volusia Health Network Dental Plan
It's no secret that dental and medical insurance benefit plans can be complicated, and by the time you've sorted through all of the exclusions and payment maximums, it may not seem like you're getting very much for your investment. Luckily for members of the Volusia Health Network, their insurance plan is crystal clear. This local insurance network is offered through the Halifax Health system. At Indigo Dental of Daytona Beach, we are happy to work with patients who have coverage through the Volusia Health Network. If you have questions about dental insurance coverage for treatment at Indigo Dental of Daytona Beach, call our team today. We'll be happy to answer your questions, or schedule a consultation appointment to review your treatment options and costs.
Any Dentist Any Treatment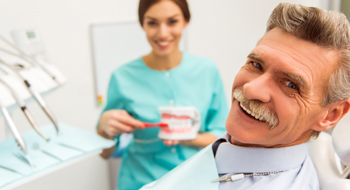 There is no dental network or treatment restriction. Every dentist and necessary dentistry treatment is covered by the Volusia Health Network. It's that simple. Your coverage will include preventive treatments, basic services, restoration, and orthodontics. For the first $250 worth of services each year, the Volusia Health Network covers 100% of the cost of these treatments. After the initial $250, they provide coverage for 50% of the cost of your dental treatment up to $1500 for an individual and $4200 for families each year. There are some treatment restrictions, but we can work directly with you and the Volusia Health Network to receive coverage pre-determination before beginning your dental treatment.
Pre-Determination of Benefits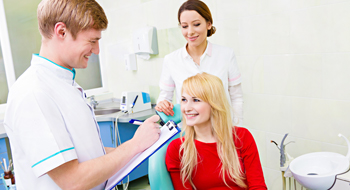 The easiest way to ensure you receive the maximum coverage for your dental treatments through the Volusia Health Network is to apply for pre-determination of benefits. Our knowledgeable dental team members work with the Volusia Health Network on a regular basis, so we are familiar with all the information you will need to receive the coverage you deserve. We will be happy to provide the itemized treatment information and price for you, and work with you to plan for out of pocket treatment costs and receive maximum coverage from the Volusia Health Network.
Benefits of Local Coverage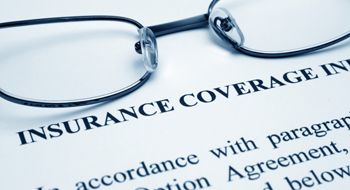 Because this dental insurance coverage is offered by local providers, you know you'll always have access to people who can answer your questions. Other insurance providers can have offices across the country or on the other side of the globe. With the Volusia Health Network, you can access assistance anytime from a provider in our community.
Volusia Health Network Patients & PPO Insurance Always Welcome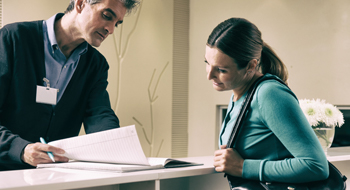 At Indigo Dental of Daytona Beach, we are happy to accept Volusia Health Network dental plans as well as the majority of PPO dental insurance benefits. To prepare for your first visit and find out more about insurance and financing options, review our new patient information page and complete our forms online. We are happy to help anytime, so don't hesitate to reach out if you need us.