Smile Design Preview
Request A Smile Design Preview
At Indigo Dental of Daytona Beach, our dentists do their best to offer accurate descriptions of the wide range of services available to transform your flawed teeth into beautiful smiles. In the past, the best we could do to give you a better idea of what you can expect was to show you before and after images of other patients or build a model of your smile. Neither of these solutions actually told you what you would look like after treatment. At the end of the day, we work hard to provide treatments that make our dental patients look and feel their very best, but without getting the opportunity to really see your results, you may be unpleasantly surprised by the outcome of even the best dental services. That's where the innovative smile design preview comes into play. We can use this advanced technology to show patients exactly what their smiles will look like after any treatment to ensure they always feel 100% confident before moving forward with their dentistry plans. If you want to find out more about smile design preview or specific treatment options available from Indigo Dental of Daytona Beach, call to schedule a treatment consultation with our Daytona Beach dentist and team today.
What is Smile Design Preview?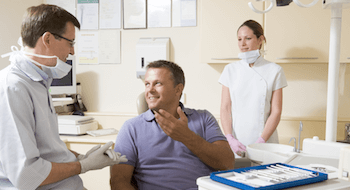 Smile design preview is a computer system that allows us to design your smile and show you the potential results of a variety of treatments. You can even take your pictures home to share with family and friends to help you make your treatment decision.
How Does it Work?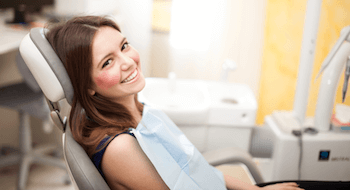 Our digital smile simulator allows us to show you what your smile could look like with whitening, veneers, periodontal surgery, and much more! To get started, you don't even need to schedule an appointment to view your dream smile. Simple complete the form below and email us an up close, full face photo of yourself with teeth visibly showing. We will get back to you with your new smile photo within 48 hours! If you don't like the look of your smile preview, let us know what changes or adjustments you want to make.
Why Would I Need a Smile Design Preview?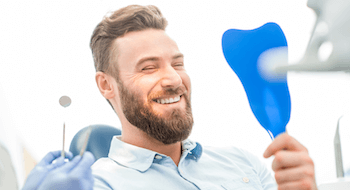 It can be difficult to visualize the outcome of advanced cosmetic or restorative dentistry services. Many patients find themselves frozen. Unable to decide how to move forward because they just don't feel 100% sure which treatment is right for their smiles. The innovative smile design preview system allows you to see exactly what the outcome of your specific treatment plan would be. You can even share your smile design previews with friends or family members to get their opinions. Before you move forward with any procedure, you'll know exactly what to expect and get exactly what you want.
I Love My Design – What's Next?
Once you have a smile design that delivers the results you're after, it's time to get started on your treatment plan. Call to schedule a treatment consultation with our team. We'll work with you to plan a smile transformation that fits your schedule and budget. Our dentist and team will carefully review every step of your treatment plan and partner with you to achieve your dream smile.