Family Dentistry – Daytona Beach, FL
Choose Complete Dental Care
When raising a family, your time is limited. You do not need your family's dental care complicating things further. Instead of running to different dental practices to have everyone's oral health needs met, your family can get the high-quality care they deserve from one convenient location. Dr. David R. Lloyd is a trusted family dentist in Daytona Beach. He treats patients of all ages to create generations of healthy smiles.
Benefit from a Family Dentist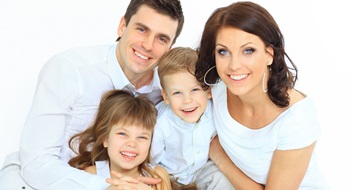 Everyone in your home has different oral health needs, which constantly change over the years. To ensure their specific needs are met, you may need to visit multiple dental offices. Who has time for that? You can save time without compromising the quality of the care with a family dentist.
Dr. Lloyd provides family-oriented dental care to promote the health and beauty of your loved ones' smiles. Besides earning his dental degree, he is committed to regularly continuing his education to offer his patients the latest advancements in dentistry.
He takes the time to get to know you and your loved ones to deliver a higher standard of care. By treating everyone in your home, he has an in-depth understanding of specific issues that may impact your family's dental health, such as environmental or genetic factors. This allows Dr. Lloyd to create truly personalized treatment plans to foster healthy smiles that last.
Complete Services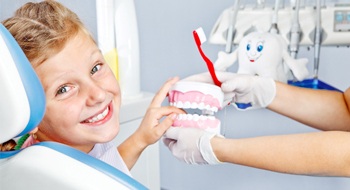 At Indigo Dental of Daytona Beach, Dr. Lloyd and his team strive to provide the gentle, skilled services our patients can depend on. We do not want to refer you to another location to get the care you need, which is why we provide complete services under one roof. When choosing Dr. Lloyd as your family dentist in Daytona, you will enjoy:
Preventive Dentistry
Cleanings & Checkups
Oral Cancer Screenings
Dental Sealants
Bruxism Treatment
Fluoride Treatments
Restorative Dentistry
Dental Fillings
Same-Day Crowns
Bridges & Crowns
Dentures & Partials
Root Canals
Teeth Extractions
Cosmetic Dentistry
Porcelain Veneers
Inlays & Onlays
Tooth-Colored Fillings
Composite Dental Bonding
Teeth Whitening
Gum Recontouring
ClearCorrect Orthodontics
Specialty Services
Dental Implants
Emergency Dentistry
Periodontal Therapy
TMJ/TMD Therapy
Sedation Dentistry
Enjoy State-of-the-Art Services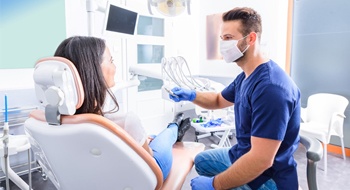 Your family will enjoy the latest advancements in dentistry at our modern dental practice. Dr. Lloyd combines his qualifications and experience with elite technology to enhance the diagnosis and treatment process. This offers comfort, precision, and accuracy to help you and your loved ones achieve their best smile possible.
From the moment you step into our office, you will experience a different side to dentistry as our welcoming staff takes the time to make everyone in your family feel comfortable and relaxed. We prioritize your family's wellbeing over everything else to promote their quality of life.
Schedule an Appointment Today!
If you need a new dentist, do not settle for anything less than what your family deserves. Give them the high-quality care they need for lasting oral health. Contact Indigo Dental of Daytona Beach today to schedule an appointment. We look forward to meeting your family.