Dental Implant Failure & Salvage – Daytona Beach, FL
Effective Treatments to Extend Your Smile's Longevity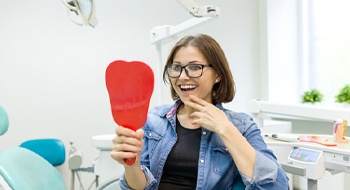 With a 95% success rate, dental implants are designed to last a lifetime. From the moment you receive your permanent prosthetics, you can expect greater functionality, improved oral health, and a more beautiful aesthetic; however, in rare cases, your dental implants can fail. Although this is highly uncommon, should you experience a failed dental implant in Daytona Beach, make sure to seek the help of our esteemed professionals as soon as possible. Dr. Lloyd and his team are here to make sure we quickly examine the problem and create a treatment plan that includes dental implant salvage. As a result, you'll be back to enjoying your longer-lasting smile in no time at all.
Why Do Dental Implants Fail?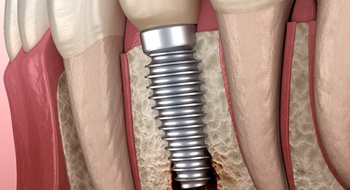 The most common cause of dental implant failure is peri-implantitis. This occurs when an infection develops in the soft oral tissues of your mouth and destroys the area around your implant as well as the bone used to support it. How can this happen? If you're neglecting your oral hygiene routine and discover you have gum disease, there is a good chance you can develop peri-implantitis.
Other common reasons for dental implant failure include:
Traumatic facial injury
Failed osseointegration (the fusing of the implant with the bone and tissues)
Cancer or other autoimmune disorders that weaken the immune system and make it difficult for the body to heal and effectively provide support for your implants and custom restoration
Symptoms of Failed Dental Implants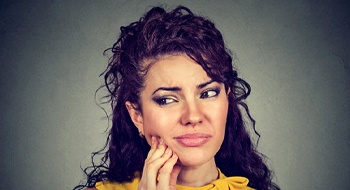 If dental implants in Daytona Beach do fail, it is typically most common for it to happen during the healing phase after initial placement; however, do not mistake the fact that dental implant failure can occur at any time. There are technically two stages: early and late implant failure. The latter can occur years or decades after initial placement.
Some of the most common symptoms associated with dental implant failure include:
Bleeding, swelling, and pus formation after your implants are put into place.
An implant begins to feel loose. Your dentist will need to examine the area to determine if it is a restoration that is loose or the actual implant.
Difficulty chewing and eating your food. This is one of the great benefits of having dental implants – you get to eat the foods you love. However, should you face difficulties attempting to eat, it may be there is an issue with your implant.
Increased pain after your implant surgery. While minor soreness is normal, over time, your dental implants should feel natural and comfortable inside your mouth.
How Dental Implant Salvage Works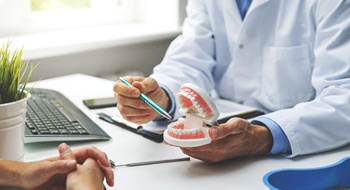 Any time you think there might be a problem with your dental implants, do not wait to seek help. Our team at Indigo Dental is here to provide immediate care to help you and your smile get back on track. After examining your smile and discussing your symptoms, we will go over all available treatment options. This will help you to better understand your options and make the right decision for your individual needs.
If possible, we may be able to save your dental implants through a deep cleaning process. We may also be able to provide antibiotics. However, if the infection is too severe and the tissues and bone surrounding your implant are negatively impacted, it may be necessary that we remove the implant. Once your oral health is in better condition, whether it is with the help of bone grafting, periodontal therapy, or another method of treatment, it may be possible to receive a new dental implant.