Comfortable & Painless Tooth Extractions
Does My Tooth Need to be Removed?
Although tooth extraction can become a sad necessity at times, patients can trust in Dr. David Lloyd at Indigo Dental of Daytona Beach to perform this service right. With his experience and expertise, your extraction will go smoothly and be as painless as possible!
Why Do I Need a Tooth Extracted?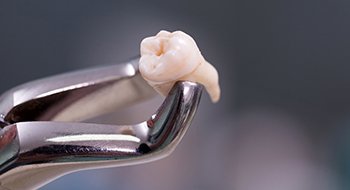 While there are many reasons why Dr. Lloyd may recommend an extraction, one of the most common is the presence of tooth decay that has become too advanced to be treated by a filling or dental crown. Our goal is to treat the infection and relieve any discomfort as soon as possible for patient sin need!
Other reasons for tooth extraction include:
Impacted teeth, such as wisdom teeth
Malfunctioning teeth
Hard to reach teeth
These types of extractions help to prevent future crowding of your remaining teeth, which can lead to bite misalignment. In this way, extraction ensures a great looking smile that also functions well when the process is completed.
How are Teeth Extracted?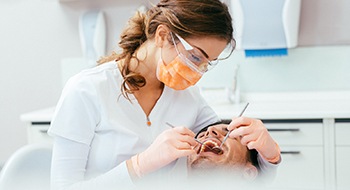 Although there are varying difficulties of extractions, most of them are uneventful and the procedure will only last a few minutes. The bone, gum, and tooth will be anesthetized using a numbing agent for patients who will remain awake during the process. Nitrous oxide (laughing gas) can also be given to aid in any additional anxiety or nervousness. Once the extraction starts, you will only feel pressure and not any pain. Typically, Dr. Lloyd can extract your teeth using only applied pressure to the socket and dental forceps and no surgery is required.
Recovery from Tooth Extraction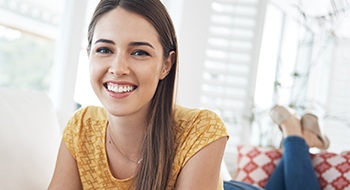 After the extraction, you'll be given very detailed instructions for caring for your wound for the next few days. The first thing we recommend is rest and relaxation. Keep gauze on the affected area to minimize or stop bleeding for the first few hours following extraction. You can reduce swelling and discomfort with a cold compress at 20-minute intervals.
Dr. Lloyd may also prescribe medication to alleviate any soreness in the days following your extraction.
In most cases, if the extraction site is kept clean and you follow our recovery instructions, your gums should be healed up without any trouble in just a matter of weeks.