Comfortable & Painless Tooth Extractions
Does My Tooth Need to be Removed?
Although tooth extraction can become a sad necessity at times, patients can trust in Dr. David Lloyd at Indigo Dental of Daytona Beach to perform this service right. With his experience and expertise, your extraction will go smoothly and be as painless as possible!
Why Do I Need a Tooth Extracted?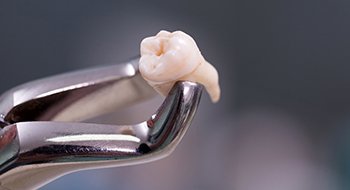 While there are many reasons why Dr. Lloyd may recommend an extraction, one of the most common is the presence of tooth decay that has become too advanced to be treated by a filling or dental crown. Our goal is to treat the infection and relieve any discomfort as soon as possible for patient sin need!
Other reasons for tooth extraction include:
Impacted teeth, such as wisdom teeth
Malfunctioning teeth
Hard to reach teeth
These types of extractions help to prevent future crowding of your remaining teeth, which can lead to bite misalignment. In this way, extraction ensures a great looking smile that also functions well when the process is completed.
How are Teeth Extracted?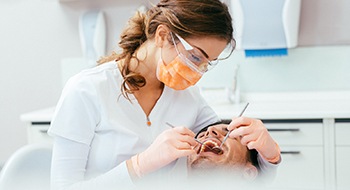 Although there are varying difficulties of extractions, most of them are uneventful and the procedure will only last a few minutes. The bone, gum, and tooth will be anesthetized using a numbing agent for patients who will remain awake during the process. Nitrous oxide (laughing gas) can also be given to aid in any additional anxiety or nervousness. Once the extraction starts, you will only feel pressure and not any pain. Typically, Dr. Lloyd can extract your teeth using only applied pressure to the socket and dental forceps and no surgery is required.
Recovery from Tooth Extraction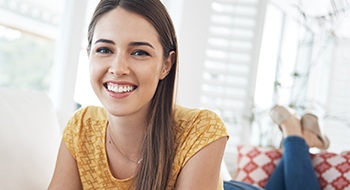 After the extraction, you'll be given very detailed instructions for caring for your wound for the next few days. The first thing we recommend is rest and relaxation. Keep gauze on the affected area to minimize or stop bleeding for the first few hours following extraction. You can reduce swelling and discomfort with a cold compress at 20-minute intervals.
Dr. Lloyd may also prescribe medication to alleviate any soreness in the days following your extraction.
In most cases, if the extraction site is kept clean and you follow our recovery instructions, your gums should be healed up without any trouble in just a matter of weeks.
Understanding the Cost of Tooth Extractions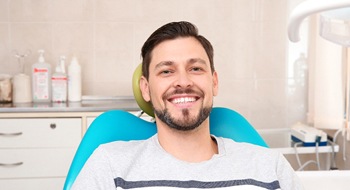 At Indigo Dental, our main goal is that you enjoy cost-effective, quality dentistry. We offer tooth extractions as a last resort to get you back to your full health. If you have any specific questions or concerns, please don't hesitate to contact our office. Until then, we've included some important information below to help you understand the cost of tooth extractions in Daytona Beach. Read on to learn more!
Factors That Can Affect Tooth Extraction Cost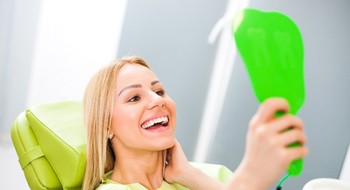 Until one of our experts is able to carefully examine your mouth, it's difficult to provide you with a cost estimate. There are various factors that contribute to the cost of this service, including:
Number: How many teeth need to be extracted? This will directly impact the total of your treatment price.
Location: Where is the affected tooth? Larger teeth toward the back of your mouth (molars) are often more difficult to extract, which can contribute to a higher cost.
Difficulty: In some cases, we may need to partner with a specialist to extract the tooth. Usually, this occurs for complex cases, increasing the cost of your tooth extraction.
Next steps: Once a tooth is extracted, it's important to replace it so you prevent issues like misalignment and increased risks of decay. The type of replacement you choose will impact your cost (dental implant, bridge, or denture).
Does Dental Insurance Cover Tooth Extractions?
Usually, most dental insurance plans will cover around 50% of your tooth extractions, including wisdom teeth removal. That said, there may be some limitations like the number of teeth that must be extracted, or a slight waiting period in between procedures. Every plan is different, which is why it's important to speak with your provider before making final decisions. At Indigo Dental, we are happy to communicate with your insurance directly to make sure that you're maximizing your benefits while lowering your out of pocket spending.
Other Options for Making Tooth Extractions Affordable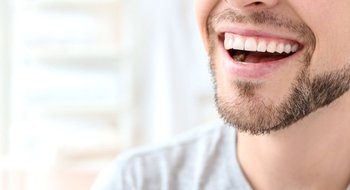 No insurance? No problem! We proudly make all our quality services as affordable as possible with various alternatives to traditional coverage. Primarily, we have an in-house dental savings plan that allows you to enjoy discounts on a wide range of treatments. We also have special offers, including 10% off restorative services. Plus, we offer low-to-no interest financing. Simply choose a monthly payment plan that works with your budget and start saving on your tooth extraction immediately. Please don't hesitate to call us to schedule an appointment. We can't wait to give you affordable, amazing dental care.
Tooth Extractions FAQs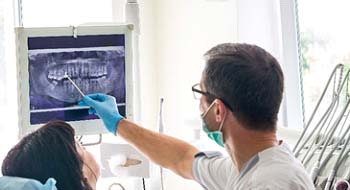 We understand if you feel concerned or have questions about treatments like tooth extraction. Our team at Indigo Dental is more than prepared to keep you as informed as possible ahead of your procedure. Below, we've answered some of the most common questions we've heard from patients over the years. With that said, you're encouraged to speak with us directly for any clarification. Our team is committed to making your appointment as comfortable as possible from start-to-finish.
Does Getting a Tooth Extracted Hurt?
One of the most common reasons patients avoid completing dental treatment is out of fear the procedure will be painful. However, many people don't realize that regardless of the number of teeth you may need to have removed, your mouth will always be fully numbed to prevent any sensations felt during treatment. The only feeling you can expect is some mild soreness and discomfort after the procedure. By following all aftercare instructions, you can not only ensure the fastest recovery period possible but prevent infection as well. In the event your discomfort worsens or does not go away, please call our office immediately.
Can I Leave the Space Empty After a Tooth Extraction?
If the tooth being pulled is located in the back of the mouth, you might think that means you don't need to replace it. Since no one can see it, it's reasonable to assume that tooth replacement isn't necessary. However, the reality is your teeth are responsible for so much more than simply being a part of your smile. They are also important for proper chewing, enunciating certain words, and aiding in digestion. Even just a single missing tooth will make chewing harder and negatively impact your ability to process food. For these reasons and more, it's recommended that you replace your tooth as soon as you are finished healing.
What Are My Options for Replacing a Missing Tooth?
There are few different options available to you depending on how many teeth you are missing. The most common solution is a traditional dental bridge, which relies on adjacent teeth to hold a restoration in place. The restoration consists of a series of crowns fused together (anywhere between two and four) where the crowns on either end are hollowed out in order to attach to natural teeth. Another option is a denture, which is ideal for those with several missing teeth. In the event multiple teeth on opposite sides of the mouth are removed, a partial denture can effectively fill the gaps in your mouth much like a puzzle piece. Dentures consist of a gum-colored base and several tooth-colored restorations and look more natural than ever. However, neither option compares to dental implants. Not only does this option replace the entire root of teeth, but it works to stimulate the jawbone as well. This ensures your biting force remains strong and your tooth replacement last significantly longer than bridges or dentures.
Can I Smoke After Getting a Tooth Extracted?
All tobacco products can delay healing, so you cannot use them following an extraction. Our office recommends you abstain from smoking for at least five days, but it would be more ideal if you avoided using tobacco for the next two weeks. If you are struggling to quit, feel free to let us know. The last thing we would do is past judgement; we'd rather know in advance so we can help you prepare following your treatment.