Smile Makeover – Daytona Beach, FL
Transform Your Teeth with Cosmetic Dentistry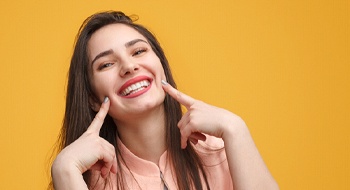 When you look in the mirror, does your attention instantly turn to your imperfect teeth? It's easy to feel embarrassed about your aesthetic concerns. In fact, it can affect your self-esteem, which can influence your outlook on life. You don't need to live with a less than perfect smile. We can transform your teeth and your confidence with a smile makeover in Daytona Beach, FL. We'll help you love the smile you see in the mirror using a customized treatment plan.
Do I Need A Smile Makeover?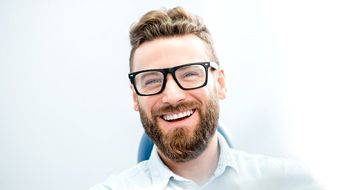 If you have damaged, missing, or unattractive teeth, you might be a candidate for a smile makeover. Besides the color, shape, and positioning of your teeth, there are several other factors that are considered when evaluating your smile for a makeover, such as your facial features and gum line. Overall, a smile makeover can correct:
Alignment issues
Chipped or cracked teeth
Discoloration
Missing teeth
Spacing
Tooth length
Tooth proportion
Uneven teeth
What Dental Services Can Be Used in a Smile Makeover?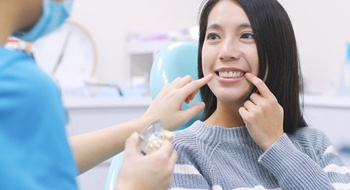 There are several factors considered when creating your treatment plan depending on your individual needs and the goals you want to achieve. You might be a candidate for 1 or more procedures, including:
Porcelain Veneers: A thin shell covers the entire front surface of a tooth, instantly improving its color, size, shape, and proportion. The minimally invasive treatment produces drastic results that can last for a decade or longer with the right aftercare.
Tooth-Colored Fillings: Metal fillings don't need to cause an eyesore when you smile. Tooth-colored fillings are customized to match your enamel when treating cavities.
Cosmetic Bonding: Also called dental bonding, the procedure uses a composite resin material to improve the color, size, and shape of your teeth. It's a noninvasive solution to correct your aesthetic concerns.
Teeth Whitening: Turn back the hands of time and get your teeth as much as 8 shades brighter with a professional whitening treatment.
Gum Recontouring: If your teeth appear shorter than average, we can reveal more of their surfaces with gum recontouring.
The Smile Makeover Process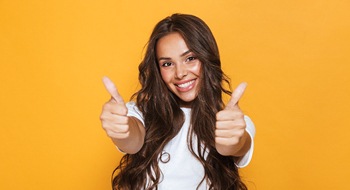 You'll first need an initial consultation to evaluate your concerns and discuss the results you want to achieve. We'll then create a plan of action to turn your dream into a reality. We can even show you what your new smile will look like before you commit to any treatment. Depending on your specific plan, we will explain each step in your journey to an attractive smile and how long you can expect it to take.
The Lasting Benefits of Smile Makeovers
A smile makeover is an investment in yourself. You'll enjoy several benefits, including:
Boost your self-esteem
Make the right first impression
Smile brighter
Improve your dental health
Improve your oral functions
Enjoy a positive outlook on life
Schedule Your Consultation Today
If you aren't in love with your teeth, you can revamp your smile and your self-esteem using cosmetic dentistry. Contact our office today to invest in a flawless smile.
Smile Makeover FAQs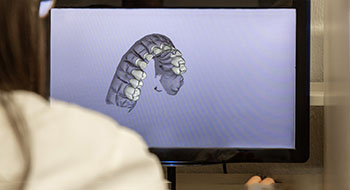 Are you tired of your smile being impacted by cosmetic imperfections like misalignment, dental damage, and discoloration? This treatment offers truly transformative results, and when paired with the unique expertise and keen eye for detail of Dr. David Lloyd, you can rest assured that it's an investment that's well worthwhile. Below, we've included some of the most common questions we receive from our patients, along with our answers. If you don't see what you're looking for, please feel free to give us a call.
How many treatments are included in a smile makeover?
Each smile makeover that we do at Indigo Dental is personalized to meet our patient's individual needs. That means that a treatment plan can include any number of our cosmetic or restorative procedures. Once Dr. Lloyd has an opportunity to examine your mouth and discuss your goals during your consultation, he'll walk you through each of your options to help make your dream smile a reality. Your treatment plan can include any of the following services:
Veneers
Crowns, inlays, or onlays
Bonding
Teeth whitening
Gum recontouring
ClearCorrect aligners
Is it worth it to get a smile makeover?
The answer to this question really depends on you. We often recommend complete smile makeovers for patients who have face many cosmetic imperfections because it can streamline the process of transforming your smile, ensuring that each issue that you'd like to be addressed is fixed on a timeline that works for you. For patients whose confidence suffers greatly due to dental flaws, a smile makeover can be a priceless, worthwhile investment!
Will dental insurance cover my smile makeover?
Typically, smile makeovers are not covered by dental insurance plans because they're cosmetic in nature. However, some plans may pay for at least a portion of the cost of certain restorative or orthodontic procedures that you may receive during your makeover, like ClearCorrect, crowns and inlays and onlays. The best way to learn whether your benefits can apply to your treatment is to contact your dental insurance company directly.
If you are uninsured or underinsured, you may be able to benefit from signing up for our Dental Membership Plan. It covers all of your basic preventive treatments throughout the year and includes a 15% discount on all other services.
Can I see my smile makeover results ahead of time?
We don't want you to feel like committing to a smile makeover seems like a gamble, because it isn't! Our science and treatment recommendations are rooted in our expertise and experience serving countless other patients. However, to help you envision what your smile will look like after the treatment before committing to it, we utilize smile design technology. This creates a full-color, photorealistic digital model of your mouth that provides you with a visual aid to show you what each step of your smile makeover will change.