Smile Makeover – Daytona Beach, FL
Where New Smiles Shine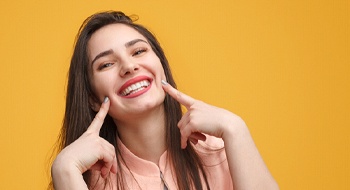 At Indigo Dental, Dr. Lloyd and his team know what it takes to completely transform a person's smile. When imperfections of all kinds keep someone from feeling beautiful and confident, he can employ various restorative and cosmetic services, each designed to repair, rebuild, and enhance an individual's oral health and aesthetics. If you often wonder whether your smile can ever be brought back to life, consider contacting our office to schedule a consultation with Dr. Lloyd. He can perform a full smile makeover in Daytona Beach, FL that will have you doing a double-take upon seeing the results.
Do I Need a Smile Makeover?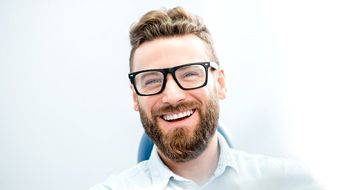 Is your smile missing a few teeth? Are you tired of looking at cracked, crooked, stained, or misshapen teeth? All of these problem areas can be easily fixed with the help of a smile makeover. Using a combination of both restorative and cosmetic solutions, Dr. Lloyd can create a customized treatment plan that addresses every problem and ultimately, results in a healthy, beautiful smile.
Depending on the number of treatments you need as well as the severity of the problems plaguing your smile, it can take anywhere from days to weeks to months to achieve desired results. The good news is that it is well worth the wait!
What Dental Services Can Be Used in a Smile Makeover?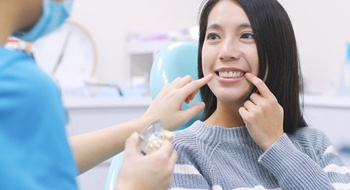 At Indigo Dental, Dr. Lloyd offers a wide array of services that can be used in combination with each other to create the ideal look and feel. Some of these include:
Porcelain Veneers
Inlays & Onlays
Teeth Whitening
Composite Dental Bonding
Tooth-Colored Fillings
Gum Recontouring
Dental Crowns and Bridges or CEREC Same-Day Crowns
Dentures and Partials
Dental Implants
The Smile Makeover Process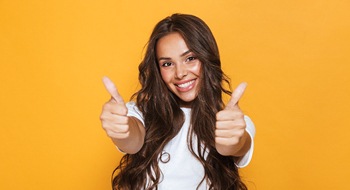 The first step you must take to receive a smile makeover is to schedule a consultation with your cosmetic dentist in Daytona Beach, FL. During this visit, Dr. Lloyd will examine your oral and facial structure to identify problem areas of your smile. Once he has a thorough understanding of what you would like to be different, he will craft a personalized treatment plan that includes various services, estimated cost, and a timeline for completion.
Whether the plan is to place porcelain veneers before undergoing teeth whitening or recontouring your gum line before placing a dental crown, you can expect each treatment to have its own timeframe and recovery phase.
On average, you can expect the following treatments to take a certain amount of time before results are achieved:
Teeth Whitening: 1 hour (in-office) or 2 weeks (at home)
Porcelain Veneers: 2 visits
Composite Dental Bonding: 1 visit
Inlays & Onlays: 1 visit (thanks to CEREC technology)
Tooth-Colored Fillings: 1 visit
Dental Crowns and Bridges: 2 visits (traditional) or 1 visit (CEREC crown)
Dental Implants: 6+ months
Dentures and Partials: Several weeks
The Lasting Benefits of Smile Makeovers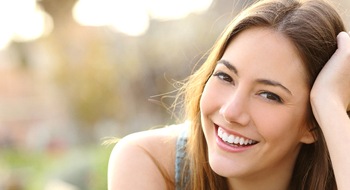 When contemplating whether to move forward with your smile makeover, one thing you must consider is the lasting benefits it will provide. By addressing the imperfections and flaws found on your teeth and gums, you lower your risk of developing tooth decay, gum disease, or other common dental problems. You also improve your smile's aesthetic and will likely experience a boost in confidence.
When you look good, you feel even better, making it possible to embrace your new self-esteem and nail that upcoming job interview or impress a first date. No matter the reason for your smile makeover, you can trust that Dr. Lloyd at the team at Indigo Dental will go above and beyond to exceed your expectations.