Sedation Dentistry
Feel Comfortable During Your Next Dental Visit
Dental phobia is a serious and common condition among children and adults alike, with many people going so far as to skip necessary appointments because of their fear. At Indigo Dental, our sedation dentist, Dr. Lloyd and the rest of our team work very hard to create a warm and welcoming environment for our patients, but we understand that this might not always be enough. That's why sedation dentistry is also available here in Daytona Beach, FL for patients who need a little extra help relaxing. If it's been too long since your last checkup, please feel free to contact us today and schedule a visit.
What Sedation Dentistry Options Are Available?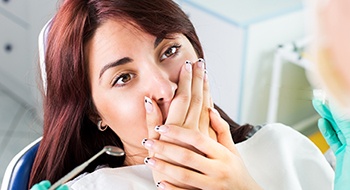 You may feel skeptical about the idea of being able to feel fully at ease during your dentist's appointment after years of worry and anxiety, but we ask that you trust us. Oral conscious sedation comes in the form of prescribed medication, and we'll provide you with all the instructions you need for when to take this medication before your scheduled appointment. Once the effects start, patients should feel deeply comfortable while still remaining aware enough to respond to requests from our staff throughout the procedure.
Once we've completed your treatment and you've had time to recover from the effects of oral conscious sedation, it's likely that you will remember very little about the time you spent here in our Daytona Beach practice, which is an ideal outcome for many patients. All we ask when undergoing this effective sedation method is that you have a trusted friend or family member escort you both to and from the practice.
What is Nitrous Oxide Sedation?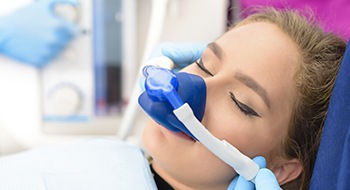 In addition to oral conscious sedation, nitrous oxide is also available here at Indigo Dental. You may know this substance by a more familiar name: laughing gas! Nitrous oxide is provided to the patient through a mask that fits comfortably over your nose, and within minutes of breathing in, you should feel more relaxed. The biggest benefit of nitrous oxide is that the effects wear off very quickly once the mask is removed, which means you can get back to your regular routine without having to endure any inconvenient downtime.