Revitalizing Restorative Dentistry in Daytona Beach
Beautifully Heal Your Smile
Unlike many other parts of the body, your teeth aren't quite capable of healing themselves. At Indigo Dental of Daytona Beach, Dr. Lloyd wants to help you get back to enjoying a proud, healthy smile as soon as possible, and our team offers a wide variety of restorative services to make that goal happen. Whether you're experiencing a minor crack or a missing tooth, don't hesitate to give our Daytona Beach, FL practice a call today.
Can I Replace Missing or Compromised Teeth?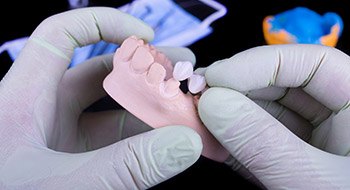 Of course! Our practice offers several methods for refilling gaps in your smile, and our custom-made dental bridges are high on the list. Bridges are designed to literally "bridge" the gap left by missing consecutive teeth, being anchored in place over healthy adjacent teeth in order to maintain a sturdy, lifelike fit that's essentially permanent.
Learn More About Dental Bridges
Can I Get a Dental Crown in One Day?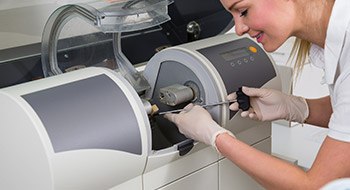 While many practices are only able to complete restorative care over the course of two or more appointments, Dr. Lloyd has chosen to invest in state-of-the-art CEREC technology. With the help of CEREC, our team can create brand-new crowns, inlays, onlays, and other restorations that are high in quality and personalized for your unique smile; better yet, they can be completed and placed on the very same day as your initial appointment, saving you plenty of time!
Learn More About CEREC Dental Crowns
What is the Difference Between Dentures and a Partial?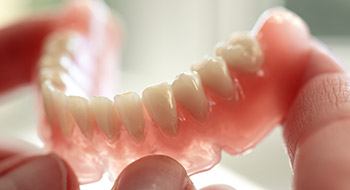 A full denture is (like the name implies) designed to replace an entire row of missing teeth, while partial dentures only replace certain teeth along a single arch while allowing the remaining healthy teeth to stay safely in place. Both options are reliable, cost-effective solutions for patients who are missing a significant amount of their teeth and are in need of a functional and attractive replacement.
What do I Need to Know About Root Canals?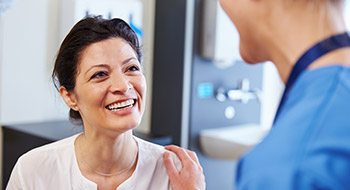 Many patients become frightened when they hear that they may need a root canal, but this procedure doesn't deserve its scary reputation in the least – in fact, it's a highly successful and revitalizing service that can save your natural teeth from the threat of extraction. With today's technology and modern comfort techniques, you can look forward to a safe, comfortable, and ultimately rewarding treatment experience here in Daytona Beach.
Will My Tooth be Extracted?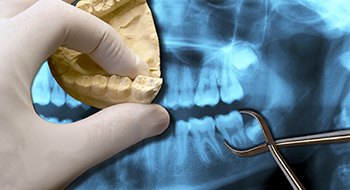 While Dr. Lloyd will do everything in his power to help patients maintain their beautiful, natural teeth for life, it is possible that, at some point, a tooth will need to be removed from the mouth in order to preserve your overall health and well-being. When faced with a case like this, patients can rest easy and trust their extraction procedure in our capable hands; we'll be sure to prioritize your comfort every step of the way and start working with you on a replacement solution (if needed) as soon as possible.