Full & Partial Dentures
Complete Your Smile With a Quality Prosthetic
Dentures are designed to replace multiple teeth missing from anywhere in your mouth, or even a complete row of missing teeth. They are prosthetic teeth attached to a base that looks like your gums. A denture can be partial or complete and either removable or retained by dental implants.
If you're looking for a new, custom-made denture, visiting Dr. Lloyd is the right choice for you! He and his team at Indigo Dental provide dentures for patients that are comfortable, modern, and reliable in nature.
Do I Need A Full or Partial Denture?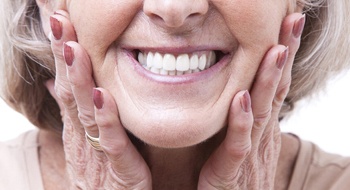 In order to replace your teeth with dentures, Dr. Lloyd will evaluate your tooth loss and determine whether or not a full or partial denture is needed.
Your dentist's goal is to save the natural teeth whenever possible. When one or more healthy teeth are present in the gum line, a partial denture is the best route. It clips into the mouth, fitting around the existing teeth sort of like a missing puzzle piece. The teeth in the partial denture are customized to match the size, shape, and shade of the rest of your smile.
A full, or complete, denture replaces an entire row of teeth in the upper or lower jaw. It is held in place by suction, and a denture adhesive can provide additional security for the denture.
Will It Be Hard to Adjust to My Denture?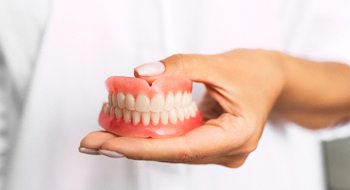 It may take some time to get used to wearing a denture at first. In the first few weeks, you may notice your mouth producing extra saliva as a reaction to the new prosthetic. Increased saliva after dentures is temporary. To speed through the adjustment phase, wear your denture as directed during the day, and do not remove it to eat.
Chewing may be difficult at first, but with some persistence, you will soon be eating all your favorite foods once again! Begin by taking small bites, chewing slowly, and eating softer foods. Resume regular eating as you become more comfortable with your dentures.
If you have trouble speaking with your denture, practice reading out loud to get used to what it feels like. Rinse your mouth with warm salt water if you experience soreness or sore spots on the mouth. If soreness persists, visit your dentist.
Implant-Retained Dentures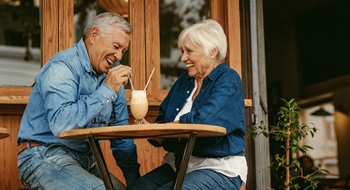 For a superior fit and unsurpassed stability, dental implants provide an excellent solution. They are tiny titanium posts that act as prosthetic roots for the dentures that are affixed on top. Not everyone is a good candidate for dental implants, but patients who are benefit from better oral health, a more natural-looking tooth replacement, and teeth that fit just like they should for a lifetime to come.