October 19, 2021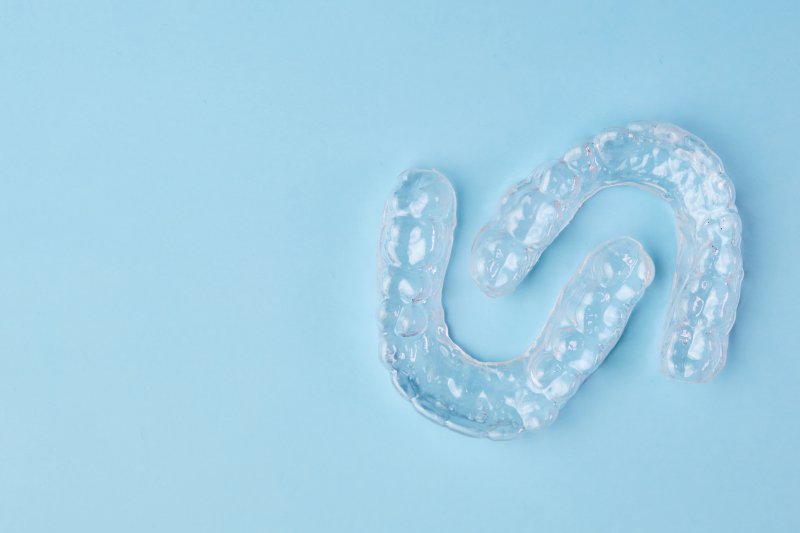 Do you have an overbite? You're probably wondering whether invisible braces are a viable option for you. Although orthodontic treatments like ClearCorrect may not have been capable of fixing bite problems many years ago, it's entirely possible today! Gone are the days of metal wires and brackets being your only solution for a perfect smile. If you're interested in learning more, keep reading as we explain how the process works.
What Tooth/Bite Problems Can ClearCorrect Fix?
It's no shocker that patients with a "healthy bite" and minor crowding or spacing are by far the easiest to fix. Since they don't have major bite correction needs, they can expect their treatment plan to be fairly short. Long ago, these minor problems were all ClearCorrect could fix. But now, thanks to 20 years of extensive research, the plastic aligners can fix overbites and other tooth/bite problems. It's worth noting that because these are more severe issues, patients can expect a longer treatment time.
How Does ClearCorrect Fix Overbite and Other Bite Problems?
Here's how ClearCorrect can fix the following orthodontic issues.
Overbite
Not all overbites are fixed in the same way – several factors are considered to determine the best method of correction, such as the age of the patient, severity of overbite, and how well the patient handles treatment. For patients 12 years old or younger, a special appliance with plastic wings can help a growing child posture their lower forward in small, consistent increments. For older patients, elastics can help gradually move the bottom teeth forward while moving the top teeth back.
Other Bite Problems
Aside from overbite, ClearCorrect can also fix open bites, underbites, and even crossbites. Depending on the type and severity of your bite, elastics or additional oral appliances may be necessary to correct the problem. It truly depends on your unique case, so make sure you ask your dentist what to expect for your smile.
Benefits of Fixing Bite Problems with ClearCorrect
When fixing bite problems with ClearCorrect, you can expect to reap several benefits, including:
Discreet treatment. Since the clear aligners are virtually invisible, hardly anyone will notice you're wearing them! You don't have to worry about feeling self-conscious while undergoing orthodontic treatment. Instead, you can smile with confidence!
Comfort. The clear plastic aligners are smooth and comfortable, meaning you don't have to worry about them injuring your mouth. Unlike traditional metal braces, you can easily avoid cuts and abrasions because you won't be dealing with metal wires or brackets in your mouth.
Convenience. The good news is there are no dietary restrictions while undergoing treatment. That means you don't have to worry about ClearCorrect interrupting your day-to-day routine!
As you can see, ClearCorrect is fully capable of fixing your overbite or other bite problems. If you're ready to start your journey towards a straighter smile, contact your dentist today. Your dream look is only a phone call away!
About the Practice
Dr. David R. Lloyd is a graduate of the prestigious Emory University School of Dentistry. He is passionate about helping patients of all ages achieve and maintain optimal oral health. If you have overbite or other bite problems, Dr. Lloyd can fix your issues with ClearCorrect. It's an excellent option that can help you obtain the smile of your dreams without the hassle of metal wires and brackets. Visit our website or call (386) 253-3629 to schedule a consultation.
Comments Off

on Can ClearCorrect Fix Overbite and Other Bite Problems?
No Comments
No comments yet.
RSS feed for comments on this post.
Sorry, the comment form is closed at this time.