September 12, 2019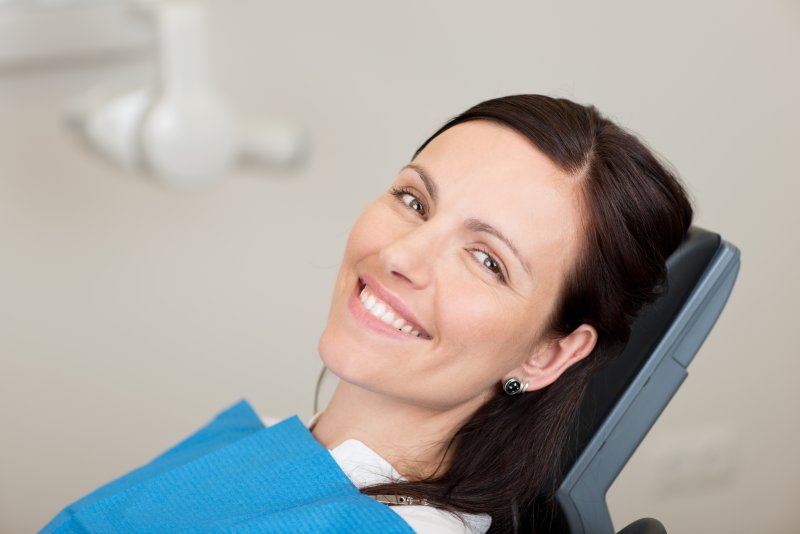 Dental crowns are an amazing service because they're so versatile. Called a crown because it literally caps or covers the tooth, these custom-made restorations can preserve weakened teeth and support dental bridges. They've been used for years, but today, dental crowns are more personalized and natural looking than ever. While this restoration is an incredibly common procedure, many patients don't know what to expect if their dentist recommends it. Keep reading to learn what dental crown placement in Daytona Beach is like from an expert dentist.
But First, Why Do You Need a Crown?
Dental crowns are a miracle of modern science, allowing dentists to repair, strengthen, and save teeth without having to extract them. You may need a dental crown for the following reasons:
To hold a broken or fractured tooth together
To protect a decayed tooth
To restore a worn-down tooth
To support a dental bridge
To cover misshapen or discolored teeth
To restore a dental implant
If any of these examples sound familiar, contact your dentist right away! They will carefully examine your smile before recommending a dental crown as the best treatment.
What You Can Expect
Once your dentist has decided that you could benefit from a dental crown, they'll schedule your appointment. Most dental crown procedures require 2 visits minimum—the first for preparation and the second for placement. However, your dentist in Daytona Beach utilizes CEREC, which is the latest dental technology. Now, patients only have to come in for a single appointment. Here's what you can expect with traditional crowns compared to same-day restorations.
Traditional Crowns
First, your dentist will prepare your tooth by removing a slight portion of your dental structure, if necessary. Then, they will take impressions or molds of your smile that are sent off to a dental lab to create your crown. After a few weeks, you'll come back into the office to receive your restoration.
CEREC Same-Day Crowns
With CEREC, only one appointment is required! Your dentist will take 3D images of your teeth, which are wirelessly sent to the CEREC computer. This high-tech machine then designs the perfect crown for your smile, matching the exact shape, size, and color of your natural teeth. Next, it creates your crown out of a single block of dental porcelain for the best looking, feeling, and functioning restoration. No extra visits, no waiting around with a temporary crown, just efficient and incredible results.
Does it sound like you could benefit from a dental crown in Daytona Beach? Contact your dentist today to get started on a strong, protected, and healthy smile.
Meet the Dentist
A graduate of Emory University School of Dentistry, Dr. David R. Lloyd has the education and experience to deliver beautiful results to his patients. He believes in keeping up with the latest in dentistry, which is why he has a CEREC machine at his practice. For any questions, he can be reached through his website or by phone at (386) 253-3629.
Comments Off

on I Need a Crown! What Should I Expect During My Visit?
No Comments
No comments yet.
RSS feed for comments on this post.
Sorry, the comment form is closed at this time.