February 3, 2023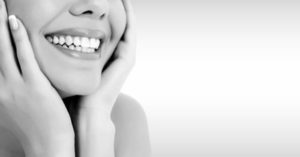 Your pearly whites are often the first thing that people will notice about you, and these days, several individuals put a great amount of effort into their smile's appearance! But sometimes teeth can lose their radiance and become an unpleasant shade of yellow, brown, or even gray—but why is this? Keep reading to learn more about what can cause teeth to turn gray, along with how your dentist can address the issue.
What Causes Teeth to Turn Gray?
A few of the most common causes for teeth turning gray include:
Tetracycline – This antibiotic can cause teeth to turn gray in children whose teeth aren't fully developed, most often in those under the age of 8.
Dental restorations – Sometimes the materials used to fill in cavities or restore compromised teeth can lead to gray discoloration.
Root canal medications – Certain medications that are used during the root canal process, such as Ledermix and Ultracal XS, can cause teeth to turn grayish brown.
Trauma – When blood flow to a tooth is cut off, the tooth can die and turn gray. Gray staining can also develop from trauma, sometimes months or years after the injury.
Tooth decay – This can also cut off the tooth's blood flow and cause the tooth to die and turn gray.
Dentinogenesis imperfecta – This is a rare hereditary disorder that can cause your baby and permanent teeth to turn blue or gray in addition to making them much more fragile.
Aging – Sometimes, simply becoming older can cause your teeth to turn grey.
What Should I Do About Gray Teeth?
Due to the many potential causes of tooth discoloration, your dentist is the best person for helping you determine why your teeth have turned gray. They can examine your teeth and gums and if necessary, take X-rays to look for hard-to-detect issues.
Luckily, many options exist for addressing gray discoloration, but they're heavily dependent on the cause. While whitening treatments typically work best on yellow rather than gray teeth, you still might find some success with things like whitening strips, whitening toothpaste, and natural whiteners like baking soda. However, professional whitening treatments provided by your dentist are typically going to be more effective. Dental veneers are another viable option, as the thin coverings can usually nicely hide any visible discoloration.
Gray teeth aren't going to turn back to their original color on their own, but you aren't entirely helpless! If you're noticing gray discoloration affecting your smile, you shouldn't hesitate to talk with your dentist about possible solutions. 
About the Practice
The team at Indigo Dental of Daytona Beach is thrilled to provide patients and families with an exceptional level of dental care under the leadership of Dr. David R. Lloyd, who received his dental doctorate from the Emory University School of Dentistry and is a proud member of the American Academy of Cosmetic Dentistry. The practice offers a wide range of preventive, cosmetic, and restorative treatment options. If you're dealing with tooth discoloration and you need assistance, don't hesitate to contact the practice today to get your smile back on track. Telephone: (386) 253-3629.
Comments Off

on Why Are My Teeth Turning Gray?
No Comments
No comments yet.
RSS feed for comments on this post.
Sorry, the comment form is closed at this time.