November 23, 2022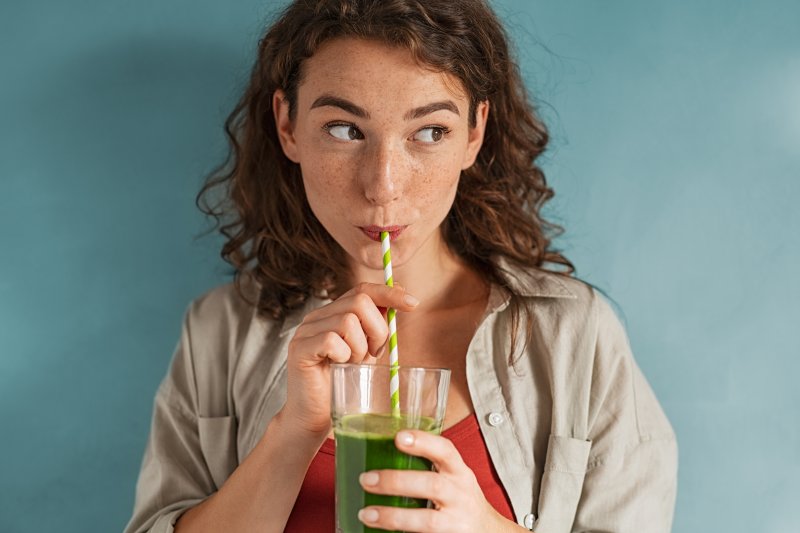 In the lead-up to receiving your veneers, you'll probably get a set of "temporaries" that will protect your teeth before your procedure. The same thing is done if you're getting a dental crown. However, the adhesive attaching these to your teeth isn't very strong. Your dentist will sometimes put you on a so-called "soft food diet" while you're wearing these placeholders, so you won't be at risk of having your temporary set fall off.
That said, there isn't a set list of the foods that you can eat, and some of the obvious picks are pretty unhealthy. If you are feeling a little bit lost, here are three healthy options you can have on a soft foods diet.
Soft Fruits
When you're on any kind of restricted diet, it can be hard to manage a sweet tooth. A soft food diet wouldn't preclude ice cream and frozen yogurt, but those aren't exactly healthy. Soft fruits like bananas and strawberries are easy on your teeth and aren't packed with calories. You can also try blending these fruits into a smoothie, which can be a nice healthy option (especially if you add healthy fats and protein into the mix).
Fish
Getting your protein on a soft food diet can be a little bit tough, considering most staple meats are on the chewier side. Fish can be a delicious way to get the nutrients you need. Salmon cooked to perfection melts in the mouth. Paired with a simple pan sauce of dill and capers, or a quick honey lemon glaze, it can make for a delicious weeknight meal. Fish are also rich in good cholesterol, which can improve your heart health. Besides, they're a much more appetizing source of protein than throwing a chicken breast into a blender.
Scrambled Eggs
The truth is, just about any style of egg should be soft enough to eat without chewing (so long as they aren't burned). However, if you want the silkiest eggs possible, they've got to be scrambled. Whisk a few up with some milk, salt, and pepper, and you'll have a delicious breakfast in moments. They also present a fun challenge– there's a bit of technique involved in getting the eggs as fluffy as they can be. Find a tutorial online, and see just how soft you can get them!
Switching to a soft food diet doesn't mean eating nothing but ice cream. Instead, focus on finding meals that are both nutritious and easy to chew!
About the Author
Dr. David Lloyd is a highly experienced dentist who has served his community for decades, providing the people of Daytona Beach with dental care that keeps them smiling. He is a graduate of the prestigious Emory University School of Dentistry and is a proud member of both the American Dental Association and the Academy of General Dentistry. He also served as an officer in the U.S. Navy's General Practice Residency at Naval Hospital-Oakland. If you have any questions about how to take care of your teeth before an upcoming dental procedure, Dr. Lloyd can be reached at his website or by phone at (386) 253-3629.
Comments Off

on How to Eat Healthy on A Soft Food Diet
No Comments
No comments yet.
RSS feed for comments on this post.
Sorry, the comment form is closed at this time.