June 28, 2022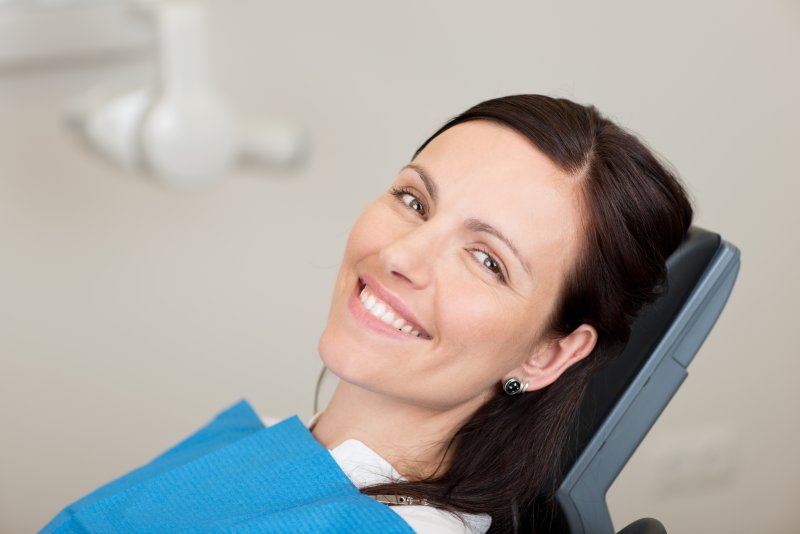 A full mouth reconstruction is just what it sounds like – a comprehensive treatment plan, usually including multiple procedures, that will completely repair the form and function of your teeth and gums. This approach is usually reserved for patients who have extensive dental and/or periodontal issues. Knowing what to expect from the recovery process can help ensure you are back on your feet after your full mouth reconstruction in Daytona Beach in no time. 
Full Mouth Restoration Treatment Planning
There are a number of procedures that your dentist may recommend as part of your full mouth restoration. Having them done as a comprehensive treatment plan can help to save you time and money. The procedures can range from general and restorative dentistry to cosmetic treatments that help reveal your most stunning appearance.
Common Procedures and Recovery for Each
Some of the treatments that your dentist may consider for your full mouth restoration are listed below, along with information about what you can expect for the recovery with each:
Dental fillings: Used to repair cavities or other damage, fillings can almost always be completed in a single office visit. You may experience slight soreness in the area for the rest of the day – just avoid anything excessively hard or chewy, and plan to chew on the other side of your mouth until you are comfortable resuming normal eating.
Crowns and bridges: Used to repair severely damaged teeth or to replace missing teeth, crowns and bridges are usually completed over the course of two dental appointments. Plan to eat soft foods for the first few days following the placement of the crown or bridge, as you may experience slight soreness which should subside within 2-3 days.
Root canal therapy: This option can help save a tooth even after severe decay has taken hold. To repair the tooth, your dentist will remove all of the tissue inside of it, replace it with another material, and cover the area with a filling or crown. You may experience slight swelling, minimal bleeding, and/or soreness in the area. Eat a soft foods diet and take Tylenol as directed for pain. Any side effects should wear off 3-5 days following the procedure.
Tooth extraction: Your dentist will always work to save teeth when possible, but sometimes extraction is necessary. Replacement will always be built into the treatment plan in these cases.
Dental implants: An excellent choice for missing teeth, dental implants replace the entire tooth structure. They are surgically placed, and while the implant posts will grow together with the jaw bone over the course of 4 to 6 months, most patients heal from the procedure itself almost immediately by eating a soft foods diet and getting plenty of rest and relaxation following the surgery. Dental implants can be expected to last a lifetime.
Your dentist may also consider cosmetic treatments like teeth whitening to finish off the full mouth reconstruction. To understand what options are available to transform your smile – and how you can prepare for each treatment – get in touch with your dentist today!
Meet the Dentist
Dr. David R. Lloyd is an exceptional dentist who earned his doctorate from the Emory University School of Dentistry. A member of a number of professional organizations including the American Dental Association and the Volusia-Flagler Dental Association, Dr. Lloyd offers excellent care for patients in need of full mouth reconstructions. To learn more, contact Indigo Dental at (972) 779-0300.
Comments Off

on What to Expect from Your Full Mouth Reconstruction Recovery
No Comments
No comments yet.
RSS feed for comments on this post.
Sorry, the comment form is closed at this time.