June 9, 2022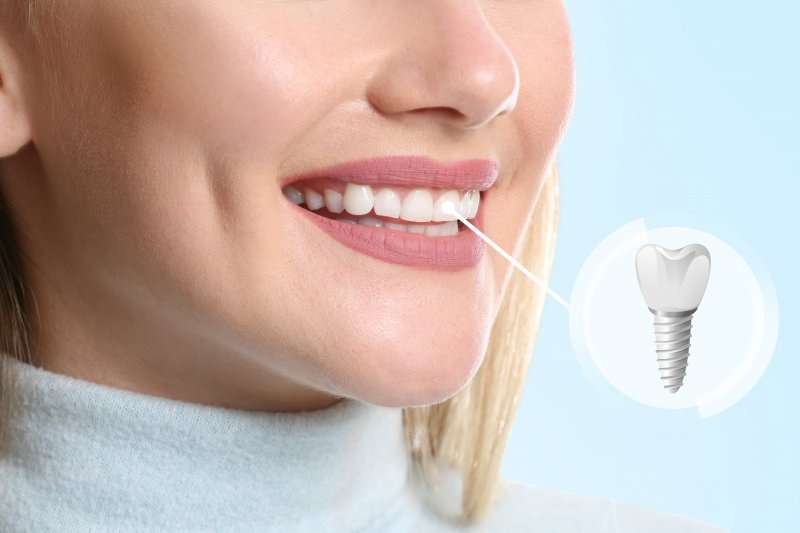 You might feel tempted to ignore aches around your dental implant. Given that it's a foreign object inserted into your jawbone, you might even think such sensitivity is normal. However, you really should talk to your local dental practice — it could be a sign that something is wrong with your treatment.
Here's a summary of common causes for sensitivity in your dental implant, provided by your Daytona Beach dentist. Please read them over so you'll know when and why to seek help for your replacement tooth.
Possible Causes for Sensitive Implants
Technically, your dental implant itself can't feel sensitive because it isn't a "real" tooth. Still, it can cause sensitivity in surrounding teeth or gum tissue. There are a few possible reasons why it might do so, including:
Gum infection, causing bone loss that makes implants loose and painful.
Nerve damage from the implantation process.
An allergic reaction to titanium alloy, a common part of dental implant posts.
The implant is crowding surrounding teeth, creating pressure that makes the latter sensitive.
Dental implant failure, which can require removing the artificial tooth.
Symptoms of Dental Implant Failure
The odds of your implant's sensitivity being due to implant failure are slim. Even so, you'd be wise to consider it if only to confirm the situation.
The most significant indicators of implant failure are gum issues. Specifically, swollen, inflamed, tender, or receding gums can stem from bad implantation.
Other signs can involve changes in sensation. Oral pain, difficulty chewing, and implant looseness fit into this latter category.
When to Reach Out to Your Implant Dentist
Feeling soreness or sensitivity right after your procedure is normal. Such symptoms usually fade within a few days as your mouth heals from the implantation.
However, meet with your dentist if sensitivity persists even after you've healed. Doing so will let them inspect the implant and surrounding teeth for likely problems. If they see anything amiss, they can discuss the next steps for restoring your smile to working order.
In some circumstances, implant sensitivity can tell you that your replacement tooth is facing trouble. Therefore, see your dentist if and when you ever experience it yourself.
About the Practice
Indigo Dental is one of the top dental practices in Daytona, Florida. By focusing on 'total health,' their team's treatments help your body and your teeth. Their services span preventive, cosmetic, and restorative dentistry, including emergency dental services. They also use the latest dental technology to ensure high-quality results with improved accuracy and effectiveness. For more information or to book an appointment, they can be reached at their website or by phone at (386)-253-3629.
Comments Off

on Why Does My Dental Implant Feel Sensitive?
No Comments
No comments yet.
RSS feed for comments on this post.
Sorry, the comment form is closed at this time.