May 10, 2022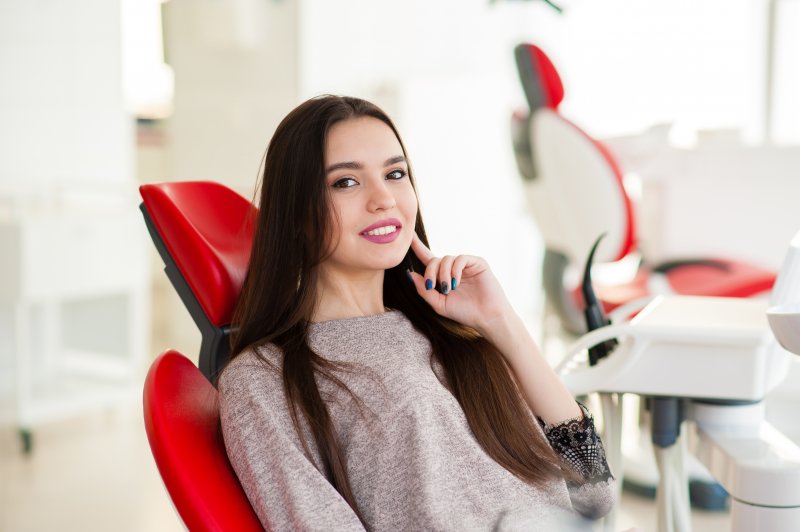 Are you unhappy with the way your smile appears? You're not alone. Many people struggle with stains and discoloration developing on their teeth. You may also have minor flaws like chipped or cracked pearly whites, which can lower your self-confidence over time. However, you still have options for improving your smile with cosmetic dentistry! Read on to learn the different treatment options and which ones might be best for you.
What Kinds of Cosmetic Dental Treatments Are Available?
Cosmetic dentistry involves a wide variety of procedures that offer multiple kinds of benefits. Here are some of the most common treatments for enhancing your smile:
Teeth whitening: Your dentist may provide an in-office or at-home teeth whitening procedure—both of which effectively remove stains or discoloration. Using a medical-grade bleaching agent, they can quickly brighten your pearly whites by several shades. They also provide custom trays that are tailored to your smile, making this treatment more efficient and safer than store-bought products.
Dental bonding: If you have chipped, cracked, or misshapen teeth, then you can restore them with dental bonding. Your dentist will mold a composite resin over your affected pearly whites to match the color and size of the rest of your smile. They can also close off any gaps by reshaping your teeth, giving your grin a more complete look.
Porcelain veneers: This is the ultimate method for transforming and enhancing a smile. Porcelain veneers are wafer-thin shells that are attached to the front surface of any affected teeth, masking most imperfections in the process. You'll also enjoy a virtually permanent tooth whitening solution, as veneers are highly resistant to stains. After the treatment, you can feel confident in having your dream smile!
Smile makeovers: While cosmetic dental treatments improve the appearance of your teeth, you may want to also address any underlying issues—such as tooth loss or decay. For this reason, you can try getting a smile makeover, which combines both cosmetic and restorative dental procedures for a comprehensive and streamlined process.
Which Cosmetic Dental Procedure Is Right for You?
The best way to determine which cosmetic dental treatment is best for you is by scheduling an initial consultation with your dentist. They'll evaluate your dental health and treat any developing issues they may detect before discussing your smile goals. Afterward, you'll have a clearer idea of your dental needs and the most beneficial way to enhance your pearly whites.
So, if you're interested in getting cosmetic dentistry, feel free to speak with your dentist! They'll be more than happy to talk about your treatment options.
About the Author
Dr. David R. Lloyd is a proud member of several prestigious groups including the American Academy of Cosmetic Dentistry, the Academy of General Dentistry, and the Florida Dental Association. He studied at the Emory University School of Dentistry and regularly seeks continuing education to stay on top of the latest developments and techniques. He offers multiple advanced treatments such as teeth whitening, dental bonding, veneers, and smile makeovers to beautify your smile. If you'd like to schedule a consultation, feel free to visit our website or call 386-253-3629.
Comments Off

on Should You Get Cosmetic Dental Treatment?
No Comments
No comments yet.
RSS feed for comments on this post.
Sorry, the comment form is closed at this time.