August 26, 2021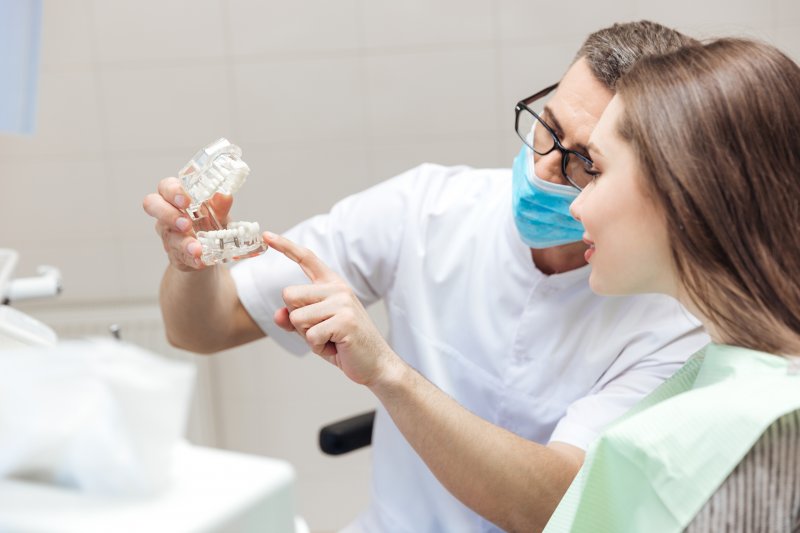 You've been told that individuals whose immune systems are weakened because of certain health conditions may not be the best candidates for dental implants. However, you've read plenty of articles and stories of people who are enjoying life with these permanent prosthetics while also managing their diabetes. So, how is this possible? Are dental implants safe for diabetics? To answer this question, a dental professional explains what you must do to ensure your body remains healthy and your new smile is a success.
Can Diabetics Receive Dental Implants?
Although it is possible to still be cleared for dental implant surgery and be living with diabetes, the truth is there are potential complications that can occur as a result of this precarious situation. Your immune system is already weakened because of your condition. As a result, this puts you at greater risk for dental implant failure simply because your body may have trouble fighting off any possible infection and allowing the bone to fuse with your titanium posts. You may find that it takes longer for osseointegration to be completed, so patience is necessary. But as long as you commit to taking proper care of your body and managing your diabetes, you can certainly expect to embrace a better quality of life with dental implants.
How to Ensure Your Dental Implants Are Successful
Because dental implants are viewed as the gold standard for tooth replacement, it can be a difficult pill to swallow if you're only options are dentures or dental bridges. By choosing permanent prosthetics to replace your missing teeth and living with diabetes, you must be responsible and committed to maintaining optimal oral and overall health. This includes:
Adopting a regular oral hygiene routine. It will require that you brush your teeth twice a day for two minutes, floss at least once a day, and rinse with an antimicrobial mouthwash. This will keep your real and artificial teeth free of bacteria-causing decay as well as potential gum disease.
Continuing to see your implant dentist every six months for regular dental checkups and cleanings.
Undergoing appropriate dental treatment, if necessary, to address early signs of periodontal disease, as this will not only lead to dental implant failure but also make it much harder to manage your blood glucose levels.
Work with your physician to ensure you are taking the proper medications and eating nutritious foods to manage your diabetes and maintain a healthy weight.
In choosing dental implants, you will find that your commitment to better oral health will positively impact your overall wellbeing as well. This means you may find it easier to control your diabetes. To learn more about what you can do to ensure the health and success of your smile, don't be afraid to talk to your dentist during your next appointment.
About the Author
Dr. David R. Lloyd is a graduate of Emory University School of Dentistry. As an experienced dentist and member of the Academy of General Dentistry, he possesses the unique skillset necessary to provide comprehensive dental care. Dr. Lloyd partners with local dental implant experts to help patients achieve healthy, beautiful, longer-lasting smiles. When a patient expresses an interest in permanent prosthetics but is living with diabetes, proper precautions will be taken to ensure the success of the surgical placement and future results. If you are considering dental implants but have an autoimmune disorder or health condition, contact us at (386) 267-4907.
Comments Off

on Can I Get Dental Implants Even If I Have Diabetes?
No Comments
No comments yet.
RSS feed for comments on this post.
Sorry, the comment form is closed at this time.