September 13, 2020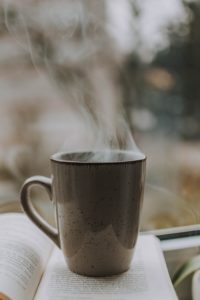 Your teeth are designed to last for a lifetime. Unfortunately, the biggest threat to their longevity is tooth decay. At least 92% of adults have had a cavity in a permanent tooth, but there are several things you can do to prevent one. Besides your home oral hygiene habits and routine care from your dentist in Daytona Beach, the foods and drinks you consume can also have an impact on tooth decay. Believe it or not, there are 2 beverages proven to lower your risk of cavities.
Coffee and Green Tea Prevent Cavities
Now, you have another reason not to skip your morning cup of coffee or your afternoon tea. They are proven to reduce the risk of tooth decay. According to a recent study, black roasted coffee was found to prevent cavities because it contains antibacterial properties that can help neutralize microorganisms that can cause tooth decay. Unfortunately, adding sugar can increase your risk of cavities because it softens your enamel. It's best to skip the sugar and milk to enjoy the maximum benefits of your morning cup of Jo.
In addition to coffee, green tea has also been shown beneficial to your dental health. It lowers the acidity of your saliva and dental plaque to reduce harmful bacteria in your mouth that can lead to cavities. Besides combating tooth decay, green tea can also reduce your risk of gum disease, which is the leading cause of tooth loss. The tea has anti-inflammatory powers to help prevent the infection and keep your gums healthy.
While coffee and green tea can fight cavity-causing bacteria, they can stain your teeth. You can help ensure they don't leave a lasting mark on your smile by drinking through a straw to limit contact with your teeth. It's also best to brush your teeth afterward, but if you can't get to your toothbrush, rinse your mouth with water.
Promote a Cavity-Free Smile
Although coffee and green tea are beneficial for keeping your smile healthy, they aren't a substitute for your oral hygiene routine and regular dental care. You can help ensure a cavity-free smile by keeping a few tips in mind:
Use a soft-bristled toothbrush and fluoride toothpaste to clean all surfaces of your teeth for at least 2 minutes twice a day.
Use a high-quality dental floss to clean in between each tooth daily.
Eat a balanced diet that's limited in sugars and starches.
Don't smoke.
Visit your dentist at least twice a year for a cleaning and checkup.
With the right care at home and semi-annual services from your dentist, you can ensure your smile stays healthy for a lifetime.
About Dr. David R. Lloyd
Dr. Lloyd earned his dental degree at the prestigious Emory University School of Dentistry. He's completed advanced training and many hours of continuing education to deliver world-class services to his patients. He provides the personalized solutions you need to reach and maintain optimal oral health. If it's time for your next cleaning and checkup, contact our office today to schedule an appointment.
Comments Off

on Promote a Cavity-Free Smile with Coffee and Green Tea
No Comments
No comments yet.
RSS feed for comments on this post.
Sorry, the comment form is closed at this time.