April 6, 2020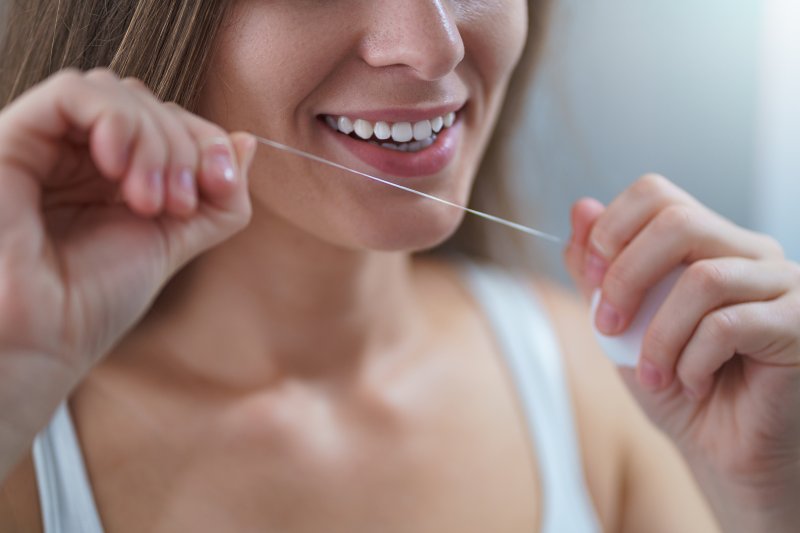 Are you keeping up with your dental hygiene while in quarantine? COVID-19 has created massive changes and challenges for both patients and dentists alike, and although you cannot receive a regular dental checkup and cleaning at this time, there are ways you can improve your oral hygiene routine at home. How? Check out these helpful tips that will make a dramatic difference in the way your smile looks and feels.
Make Sure You're Brushing Correctly
Want to eliminate bad bacteria and food particles from the surfaces of your teeth? Make sure you're doing the following:
Brushing for two full minutes
Using fluoride toothpaste to protect against tooth decay and strengthen enamel
Using gentle pressure when brushing your teeth to avoid damaging your smile
Brushing all areas of your teeth including the backside and along your gum line
Don't Forget to Floss
If flossing isn't one of your strong suits when it comes to your oral hygiene routine, you might want to think about how it's impacting your smile. Flossing is the most effective way to remove bacteria from between your teeth. When is the best time to do this? Before bed, and here's why:
Throughout the day, your mouth collects all types of bacteria. Whether it's from the foods you eat or drinks you consume, this type of debris sits on your teeth until it's time to go to bed. When you choose to floss your teeth at night, you are ridding your smile of anything that could potentially harm it while you're asleep.
Commit to Drinking More Water
If you want your salivary glands to work at an optimal level and your body to rid itself of the toxins living inside it, drink more water. This beneficial liquid has so many beneficial aspects to it, which is why so many doctors and healthcare professionals recommend drinking it when you're sick, working out, or just going on about your day. It will help to flush out harmful bacteria and prevent it from remaining in your mouth and causing tooth decay, gum disease, or cavities.
Another important thing to consider while in quarantine is to go ahead and schedule your next dental checkup and cleaning. While you may be unable to get in right now, you are staying ahead of the game when it comes to taking care of your smile on a timeline that is more convenient for you. Waiting until it's time for your dentist's office to reopen might leave you waiting much longer than you would prefer.
About the Author
Dr. David Lloyd is a dentist in Daytona Beach who graduated from the Emory University School of Dentistry before accepting an officer's commission in the U.S. Navy. After completing a General Practice Residency program at Naval Hospital-Oakland, he eventually settled in Daytona Beach and opened Indigo Dental. Although he and his team are only available to see patients with dental emergencies, they are happy to provide helpful tips on how you can maintain good oral health while at home. If you need advice or assistance to help you get through this time, please contact us at (386) 253-3629.
Comments Off

on What Can I Do to Maintain a Healthy Smile While in Quarantine?
No Comments
No comments yet.
RSS feed for comments on this post.
Sorry, the comment form is closed at this time.