October 11, 2019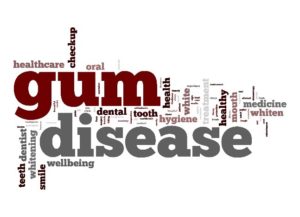 Although they are often viewed separately, did you know the health of your mouth and body go hand-in-hand? In fact, your mouth is often referred to as "the gateway to your body" because the links between oral and overall systemic health are numerous and can impact your quality of life in several areas. Your dentist creates the personalized solutions you need to keep your teeth and gums healthy to promote optimal wellness.

What is Oral Systemic Health?
Research shows certain oral bacteria can contribute to disease in other areas of the body. Among the greatest concern is gum (periodontal) disease, which is a preventable infection affecting the gingival tissue. The Centers for Disease Control and Prevention estimates at least 50% of adults have a form of it. Although it's easily treatable without causing any long-term damage during the early stages, it's often undiagnosed and untreated until it causes irreversible complications.
Not only is gum disease the leading cause of tooth loss, but it can also cause several general health issues. The bacteria responsible for the infection can enter your bloodstream from the pressure of regular chewing. As it circulates throughout your body, it wreaks havoc, increasing your risk for several issues, including:
Atherosclerotic Disease
The bacteria can cause inflammation in your blood vessels, which will create damage overtime. This increases your risk of tiny blood clots, stroke, and heart attack.
Pulmonary Disease
The bacteria responsible for gum disease can enter the lungs. This significantly increases the risk of respiratory infections, including pneumonia.
Diabetes Mellitus
People who have uncontrolled diabetes have a greater risk of gum disease because their body has a limited ability to fight infection. This can also make it more difficult to treat gum disease after it occurs because diabetes makes it difficult to heal correctly.
Is Gum Disease the Only Dental Problem Tied to My General Health?
Unfortunately, the connection between your oral and overall health doesn't stop at gum disease. There are several dental conditions that can impact your body, like tooth loss. 120 million Americans are missing at least one tooth. With each tooth that's lost, it can make it difficult to maintain a balanced diet because certain foods are too hard to chew. Over time, limitations with the foods you consume can lead to malnutrition.
How Can I Prevent Periodontal Disease?
Although gum disease is common, there are several things you can do to reduce your risk of it, such as:
Brush your teeth twice a day using a soft-bristled toothbrush and nonabrasive toothpaste.
Floss your teeth every night.
Don't smoke or use tobacco.
Visit your dentist twice a year for a cleaning and checkup.
Invest in a Healthy Mouth and Body
At the first sign of a dental problem, don't wait to see your dentist. You can promote a healthy mouth and body by keeping your teeth and gums healthy.
About Dr. David R. Lloyd
Dr. Lloyd earned his dental degree for the prestigious Emory University School of Dentistry. He regularly continues his education to provide his patients with the latest advancements in dentistry. He creates personalized treatment plans to help each patient reach optimal wellness through a healthy smile. If you have gum disease, don't wait until it's too late. Contact our office today to schedule an appointment.
Comments Off

on Understanding the Links Between Oral and Overall Systemic Health
No Comments
No comments yet.
RSS feed for comments on this post.
Sorry, the comment form is closed at this time.