June 14, 2019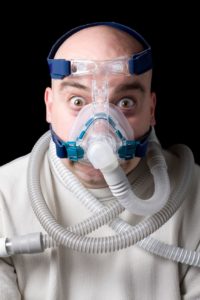 We're all afraid of something. Heights, spiders, and public speaking are among the most common fears. However, one uncommon fear can lead to serious health problems down the road: dentophobia, or fear of dentists. It's estimated that about 20 percent of Americans have avoided the dentist out of fear. If this sounds familiar, keep reading as a sedation dentist in Daytona Beach gives 4 tips to help overcome dentophobia.
What Causes Dentophobia?
Fear of the dentist can be an unpleasant side effect of many disorders, such as:
Anxiety or mood disorders
Post-traumatic stress
Substance abuse
Victims or domestic violence
Victims of child abuse
Dentophobia might also manifest as a result of a bad experience with a dentist as a child. Perhaps your dentist didn't completely numb an area before a filling. Experiencing pain like that at a young age can be traumatic. Another reason for the fear stems from the lack of control that patients feel while in the dentist's chair. When you're lying prone, with a dentist hovering over you, and you're unable to talk, that can cause anxiety.
Not that we know what dentophobia is, let's look at 4 tips to help overcome it:
Bring Someone You Trust
When going to that first appointment, your dentist in Daytona Beach recommends bringing a close friend or relative who has no fear of the dentist. They can sit with you during treatment. This provides a level of familiarity in an unfamiliar place, and can lessen anxiety.
Try Relaxation Techniques
Techniques like controlled breathing can help calm you down. Take a big breath, hold it, and let it out slowly, like you're a leaky tire. This will relax your muscles and slow your heartbeat. You could also use progressive muscle relaxation, which consists of taking turns tensing and then relaxing different muscle groups. This lets you focus on different areas of your body and takes your mind of off worrying.
Look for Sedation Dentistry
Many dentists are aware that a lot of people suffer from dentophobia. That's why they offer sedation dentistry to make the process much easier for nervous patients. Some examples of sedation dentistry include:
Nitrous oxide, or laughing gas. Your dentist will place a mask over your nose, and within minutes of breathing in the gas, you will relax. Once the mask is removed, the effects wear off quickly, allowing you to return to your day.
Oral conscious sedation. Your dentist will prescribe you a medication to take before your scheduled appointment. After it takes effect, you should feel very comfortable while stilling aware enough to respond to requests from the staff throughout the procedure. Once it wears off, you will likely not remember the procedure at all.
See a Psychologist
If even the idea of sedation dentistry makes you anxious, perhaps it's time to see a mental health professional. Psychologists and therapists understand these fears and can help you gradually overcome them. The most common approach is through direct therapeutic exposure, which involves introducing the patient to the object of their fear gradually and in a controlled manner.
Fear of the dentist might be fairly common, but that doesn't mean it should stay that way. The health of your mouth is too important to avoid seeking treatment for problems. Start with any of these suggestions to gradually make yourself comfortable enough to take charge of your oral health!
About the Author
Dr. David Lloyd is committed to providing his patients at Indigo Dental in Daytona Beach, FL the best care he can. He and the rest of the team at Indigo Dental are dedicated to treating more than just teeth and gums, but the person attached to them. We get to know our patients to understand and treat issues that may cause dental problems in the future. To learn more about the sedation dentistry we offer, click here or call (386)-253-3629.
Comments Off

on A Sedation Dentist in Daytona Beach Gives 4 Tips to Overcome Fear of the Dentist
No Comments
No comments yet.
RSS feed for comments on this post.
Sorry, the comment form is closed at this time.