October 8, 2018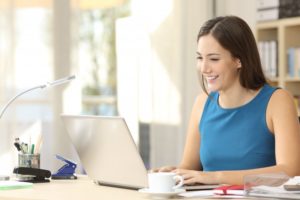 It may be surprising to hear, but the overwhelming majority of people don't utilize all of their dental benefits. According to the National Association of Dental Plans, only 2.8 percent of PPO dental plan participants reach or meet their annual maximum. Essentially, people are paying money into a system and not using the benefits they paid for. This results in them wasting hundreds of dollars and missing out on the important care they need.
That's why a dentist in Daytona Beach is providing a few key tips to follow when maximizing your insurance.
Get Scheduled Before January 1st!
The reason dentists often remind patients to get scheduled for an appointment now is because most insurance plan's benefits will expire at the end of the year. This is often the case for a typical PPO plan, but it's also usually the case for funds sitting in Flexible Spending Accounts, or FSAs. In some cases, these funds can be used in the following year, but at a reduced rate. That means you're more likely to let money go to waste if you don't use it now.
Furthermore, dentists get far busier towards the end of the year as people try to get scheduled during the holiday season. Sometimes it's one of the few seasons families have time to get their preventive and restorative treatments complete, so waiting will only make using these benefits more difficult as time goes on.
Review Your Dental Insurance Plan
Start by going over the annual maximums and deductibles of your plan. Annual maximum refers to the maximum amount an insurance company will pay for services per year, while a deductible refers to how much you need to pay out-of-pocket before insurance kicks in. By understanding how your plan manages these factors, you can better plan your treatments.
Additionally, don't hesitate to contact your insurance company directly or speak with a dental employee during your next visit. This is a great way to clarify what your insurance covers and what benefits you have remaining.
Determine the Treatment You Need
When choosing your treatment, start with common preventive measures, which are often covered anywhere from 80 to 100 percent via insurance. These treatments include cleanings, exams, X-rays, fluoride varnishes and dental sealants. You'll also want to consider dental care you know you need but haven't gotten yet, such as dental fillings or crowns, even though they aren't typically covered at the same rate.
The reason insurance companies often cover a majority of preventive treatments is because they realize they lower your risk of needing an emergency or restorative treatment later. That means more money in your pocket and a lower chance of missing out on daily activities because of dental visits.
Don't let your insurance benefits go to waste. Schedule an appointment with a Delta Dental dentist in Daytona Beach before January 1st and get the treatments you need and save!
About the Author
Dr. David R. Lloyd earned his DDS degree from the Emory University School of Dentistry. He and his team work hard to make understanding your dental benefits easy and accessible, regardless of your insurer. They'll also help you maximize any benefits you have left. To learn more about his practice or get your next appointment scheduled, you can contact him through his website.
Comments Off

on Dentist in Daytona Beach: How to Maximize Your Insurance Benefits
No Comments
No comments yet.
RSS feed for comments on this post.
Sorry, the comment form is closed at this time.