Your Delta Dental PPO & Premier Provider
If you are one of our many patients who participate in a Delta Dental PPO or Premier plan, the Indigo Dental of Daytona Beach team is happy to offer in-network benefit coverage. If you're anything like the majority of Daytona Beach dentistry patients, you have never been 100% clear about what that really means. On this page, we're going to provide you with some basic information about dental benefit plans. Unfortunately, every single insurance plan represents a unique agreement between a patient, employer, and insurer, so no two patients will receive exactly the same coverage. This is one of the many reasons dental insurance plans can be equal parts confusing and frustrating. That's where the knowledgeable Indigo Dental of Daytona Beach team comes in. We work with dental insurance providers on a daily basis, so we can process and file your claims, answer your policy questions, and help you make the most of your benefits. If you want to find out more, please don't hesitate to call our Daytona Beach dental practice today. We're always happy to help.
In-Network VS Out of Network Coverage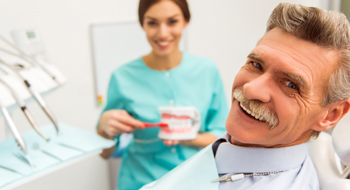 In-network providers have agreed to the set of fees for dental services as outlined by your dental insurance plan. That means you will only ever need to worry about covering the cost of your percentage of treatment out of pocket. Out of network providers can charge fees that do not fall within your benefit plan's fair pricing. In these situations, you will need to pay for the difference in these prices as well as the out of pocket percentage of treatment costs. In most cases, this difference is negligible, and dentists try to work with insurance providers to get the best coverage for their patients.
Typically Covered Treatments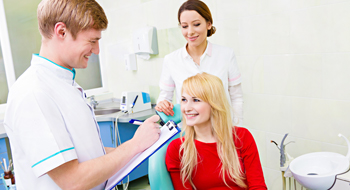 For the majority of patients, Delta Dental benefit plans provide coverage for the following dental services:
Preventive care – dental checkups, teeth cleanings, and other services that prevent oral health concerns
Restorative services – fillings, dental crowns, and other restorations that replace damaged tooth structure
Orthodontics – both braces and clear braces are often covered
Dental sedation – in some cases, this is covered by dental insurance, and for others, an oral sedative may be covered by your medical insurance plan
Maximizing Your Dental Insurance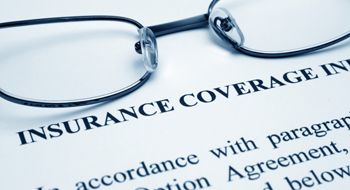 We'll work hard behind the scenes to ensure you receive the coverage you deserve from any treatment plan, and we'll carefully explain the estimated plan benefits and out of pocket costs before you begin your procedures. However, the easiest way for you to maximize your benefits is to schedule twice a year dental checkups. These visits typically receive the greatest amount of coverage under any dental insurance plan (between 80 and 100% on average). By keeping up with these regular appointments, you know the bulk of these visits will be paid for through your dental insurance coverage, and these maintenance visits are the best way to prevent advanced oral health concerns that receive lower percentages of coverage from your benefit provider.